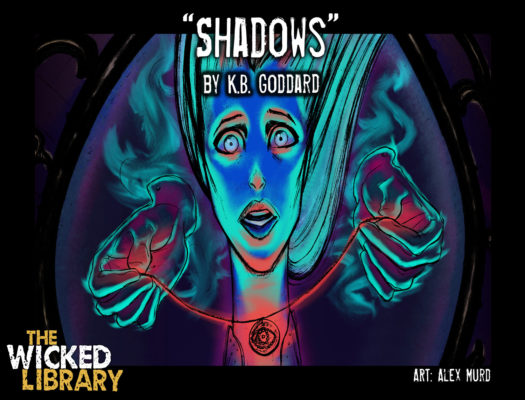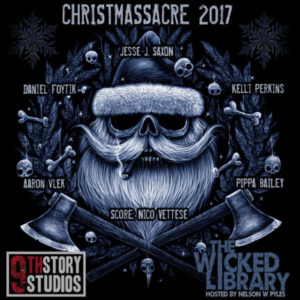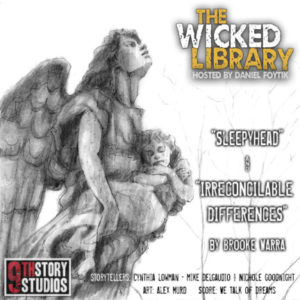 Podcast: Play in new window | Download (Duration: 1:18:05 — 71.5MB)
Subscribe: Apple Podcasts | Android | Google Play | Stitcher | TuneIn
In her first full length episode, Brooke Warra helps us close out season 7 with two Wicked tales. In "Sleepyhead" a girl struggles to be accepted until fate ties her to boy and everything changes, then in "Irreconcilable Differences" a man deals with a terrible loss the best way he knows how for many years, until he's presented with a choice.
Credits and Show Notes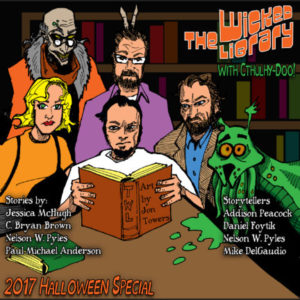 Podcast: Play in new window | Download (Duration: 2:21:21 — 129.4MB)
Subscribe: Apple Podcasts | Android | Google Play | Stitcher | TuneIn
This week, thanks to our Patreon supporters we've pulled the desiccated corpses of three lost tales from the ether of Season One, and completely resurrected them, with new voices, new music and propped them up for you to enjoy. As an added bit of fun, Nelson W. Pyles, the creator and and original host / storyteller of the show, is in the studio to help introduce the stories.
Credits and Show Notes
Awards:
2017 PARSEC Awards Winner: Best Speculative Fiction Story: Small Cast (Short Form)
2017 PARSEC Awards Finalist: Best Speculative Fiction Magazine or Anthology Podcast
2016 PARSEC Awards Finalist: Best Speculative Fiction Magazine or Anthology Podcast

2016 Audio Verse Awards Finalist: Best Original, Long Form, Small Cast, Ongoing, Dramatic Production