Podcast: Play in new window | Download (48.0MB)
Subscribe: Apple Podcasts | Android | Google Play | Stitcher | TuneIn

STORY
Double Dread: "Once There was a Photographer" and "The Best Intentions"
Author: Mark Nixon
The Wicked Library brings you another double shot of terror with a two ghastly new tales from across the pond by Mark Nixon. Enjoy a terrifying trip down a dark alley with "Once There was a Photographer" and a bloody awful trip to claim a special pocket watch with "Best Intentions". Both stories, and many others, can be found on Shadows at the Door. Get more details here: shadowsatthedoor.com
About the Author: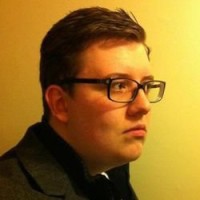 Mark Nixon is a horror writer who lives by a graveyard in England. He finds inspiration in the ghastly, the ghoulish and the macabre. He is the editor of shadowsatthedoor.com a website gathering an ever growing collection of ghost stories and proud sponsor of the Wicked Library. In between writing his new ghost stories, Mark is currently writing his first novel.
Website: shadowsatthedoor.com
Twitter: @shadowsatdoor
Facebook: facebook.com/shadowsatthedoor
---
ARTWORK
Artist: Jeanette Andromeda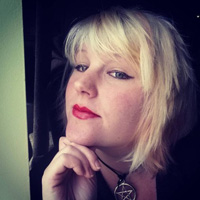 Jeanette Andromeda is an artist, blogger, youtuber, and filmmaker. When she's not talking about horror or up to her elbows in paint, she's often found wandering around in graveyards working on stories, scripts and sketches.
Website: HorrorMade.com
Twitter: @HauntingTV or @Jeanette_art
Facebook: Facebook.com/HauntingTV or Facebook.com/HorrorMade
Pinterest: pinterest.com/HauntingTV
Tumblr: hauntingtv.tumblr.com
YouTube: YouTube.com/HauntingTV
---
Narration
Dramatic reading performed by Daniel Foytik: www.9thstory.com
Twitter: @9thstory
The voice of the Librarian was Nelson W. Pyles (www.nelsonwpyles.com)
Twitter: @NelsonWPyles
The voice of Victoria Bigglesworth-Hayes was Amber Collins http://ambizzlezappa.deviantart.com/gallery
Twitter: @blamberino
---
Production Music
"The Wicked Library Theme"
Anthony Rowsick of Novus (novus3.bandcamp.com)
"A Laughing Librarian", "Wicked Ways"
Daniel Foytik (www.danfoytik.com)
"Deep Noise", "Anguish", "Blue Sizzle", "Ghostpocalypse – 1 Departure", "Ghostpocalypse – 2 The Call", "Ghostpocalypse – 3 Road of Trials", "Ghostpocalypse – 6 Crossing the Threshold", "Ghostpocalypse – 8 Epilog", "Professor and the Plant", "Shores of Avalon", "Unanswered Questions"
Kevin MacLeod (incompetech.com)
Licensed under Creative Commons: By Attribution 3.0
---
Audio Recording
Sound Design by Daniel Foytik, 9th Story Studios: www.9thstory.com
Producer: Daniel Foytik Executive Producer: Nelson W. Pyles
Visit The Wicked Library:
On Facebook: www.facebook.com/thewickedlibrary
On Twitter: @wickedlibrary
---
This Episode of the Wicked Library was brought to you by: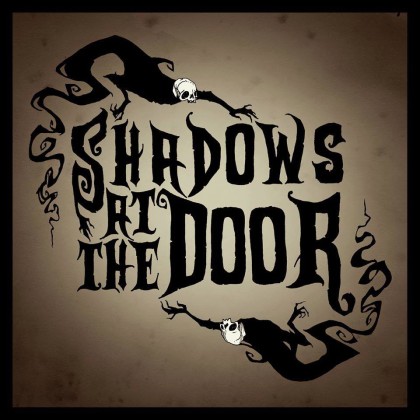 Shadows at the Door is an ever-growing collection of haunted stories inspired by the ghastly, the ghoulish and the macabre. You can enjoy the pleasing terrors, and similar content, at www.shadowsatthedoor.com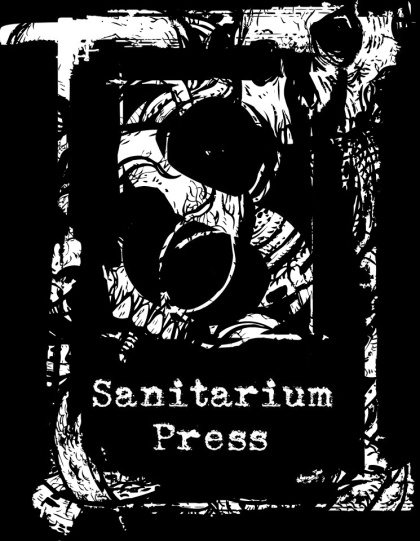 Sanitarium Magazine showcases original horror fiction and dark verse, alongside news, reviews and interviews – now weekly as of June 1st! sanitariummagazine.com
---
The Wicked Library is a founding member of the Society 13 Podcast Network.
"Society 13, where Badasses listen to podcasts."