Podcast: Play in new window | Download (Duration: 54:11 — 100.1MB)
Subscribe: Apple Podcasts | Android | Google Play | Stitcher | TuneIn
"Dominance"
Author: C. Bryan Brown
Returning favorite author C. Bryan Brown brings a dark tale to The Wicked Library with a new take on the classic "werewolf". A story with more than one wicked element, and an epic battle with fear, loss, and triumph. Feel the terror of a small band fighting to survive and the challenges they face. Get ready for a new kind of dominance.
About the Author: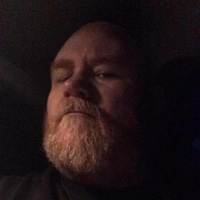 C. Bryan Brown a writer and plunger hater who enjoys the finer things in life. You know, equal rights, expensive whiskey, and sex.
He was born and raised in St. Louis, Missouri. He' s been hit in the face with a dirty plunger, run over with his own car, and lived in a haunted house. Now he lives the American Dream of debt of near poverty with his wife, kids, and grandkids somewhere in central Ohio. He writes to avoid going to jail and indulge his dark side. Stalk him at cbryanbrown.net.
Website: cbryanbrown.net
Twitter: @cbryanbrown
Facebook: facebook.com/cbryanbrown
Amazon: amazon.com/C-Bryan-Brown/e/B004DJKPM2
---
ARTWORK
Artist: Steven Matiko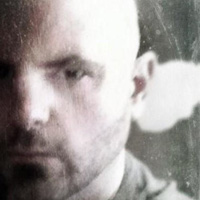 Steven Matiko is a talented artist who enjoys horror and dark fiction. Many pieces of his work can be found on the 9th Story Website. Steve is also a musician and his original music is often featured on the 9th Story.
Website: wideeyedotter.com/
Twitter: @S_Matiko
On The Wicked Library: 601
---
Narration
Dramatic reading performed by Daniel Foytik: www.9thstory.com
Twitter: @9thstory
The voice of the Librarian was Nelson W. Pyles (www.nelsonwpyles.com)
Twitter: @NelsonWPyles
The voice of Victoria Bigglesworth-Hayes was Amber Collins http://ambizzlezappa.deviantart.com/gallery
Twitter: @blamberino
---
Production Music
"The Wicked Library Theme"
Anthony Rowsick of Novus (novus3.bandcamp.com)
"Harvest Moon", "They", "Zombies Rise", "Eerie", "Night Falls"
Steve Montgomery, creator of Darkmood
CD Baby: cdbaby.com/Artist/Darkmood
Facebook: facebook.com/darkmoodmusic
Twitter: @DarkmoodMusic
Used with permission.
"Deep Noise", "Grave Blow", "Volatile Reaction", "Shamanistic", "Aftermath", "Professor and the Plant"+++
Kevin MacLeod (incompetech.com)
Licensed under Creative Commons: By Attribution 3.0
---
Audio Recording
Sound Design by Daniel Foytik, 9th Story Studios: www.9thstory.com
Producer: Daniel Foytik Executive Producer: Nelson W. Pyles
Visit The Wicked Library:
On Facebook: www.facebook.com/thewickedlibrary
On Twitter: @wickedlibrary
---
This Episode of the Wicked Library was brought to you by: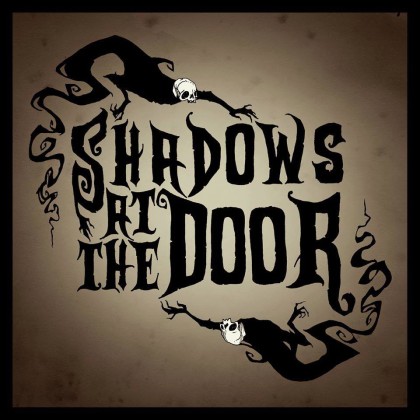 Shadows at the Door is an ever-growing collection of haunted stories inspired by the ghastly, the ghoulish and the macabre. You can enjoy the pleasing terrors, and similar content, at www.shadowsatthedoor.com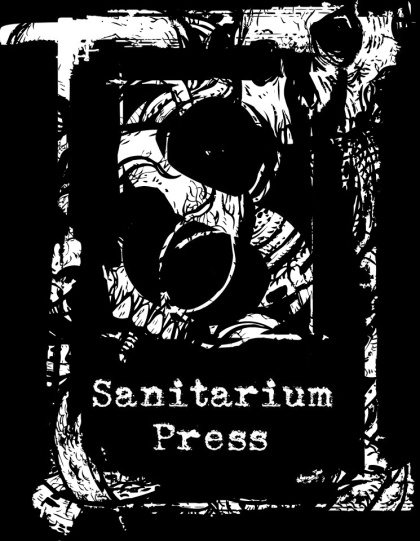 Sanitarium Magazine showcases original horror fiction and dark verse, alongside news, reviews and interviews – now weekly as of June 1st! sanitariummagazine.com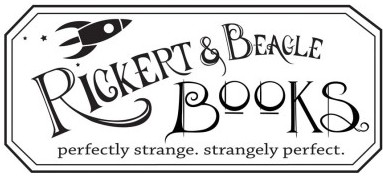 Rickert & Beagle Books is a new, used and rare bookstore located in Dormont, PA, specializing in Science Fiction, Fantasy, Horror and weird non-fiction. Visit us on the web at rickertandbeaglebooks.com
---
The Wicked Library is a founding member of the Society 13 Podcast Network.
"Society 13, where badasses listen to podcasts."