Podcast: Play in new window | Download (Duration: 49:04 — 45.8MB)
Subscribe: Apple Podcasts | Android | Google Play | Stitcher | TuneIn

STORY
"Audrey at Night"
Author: Gwendolyn Kiste
What goes bump in the night? For one woman, an unwanted visitor does – every night. What does she want? A Find out in this very creepy tale that redefines the meaning of Night Terrors.
About the Author: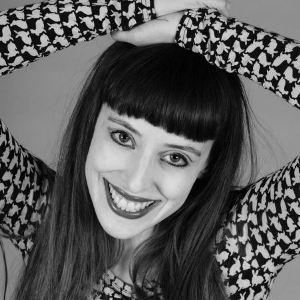 Gwendolyn Kiste is a speculative fiction writer based in Pennsylvania. Her stories have appeared widely in publications such as LampLight, Electric Spec, Sanitarium Magazine, and Typehouse Literary Magazine among other outlets. As a regular contributor, she writes for multiple travel and entertainment sites including Horror-Movies.ca, Wanderlust and Lipstick, and her own 60 Days of Halloween, a collection of humorous essays chronicling her autumnal misadventures. She currently resides on an abandoned horse farm with her husband, two cats, and not nearly enough ghosts. You can find her online at www.gwendolynkiste.com and on Twitter (@GwendolynKiste).
Website: www.gwendolynkiste.com
Twitter: @GwendolynKiste
Pinterest:www.pinterest.com/gkiste/
Facebook: facebook.com/gwendolynkiste
Amazon.com: amazon.com/Gwendolyn-Kiste/e/B00QXGAIUC/
---
ARTWORK
Artist: Jeanette Andromeda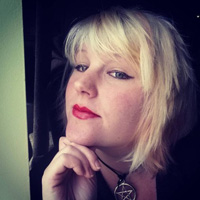 Jeanette Andromeda is an artist, blogger, YouTuber, and filmmaker. When she's not talking about horror or up to her elbows in paint, she's often found wandering around in graveyards working on stories, scripts and sketches.
Website: HorrorMade.com
Twitter: @HauntingTV or @Jeanette_art
Facebook: Facebook.com/HauntingTV or Facebook.com/HorrorMade
Pinterest: pinterest.com/HauntingTV
Tumblr: hauntingtv.tumblr.com
YouTube: YouTube.com/HauntingTV
---
Narration
Dramatic reading performed by Daniel Foytik: www.9thstory.com
Twitter: @9thstory
The voice of the Librarian was Nelson W. Pyles (www.nelsonwpyles.com)
Twitter: @NelsonWPyles
The voice of Victoria Bigglesworth-Hayes was Amber Collins http://ambizzlezappa.deviantart.com/gallery
Twitter: @blamberino
---
Production Music
The Wicked Library Theme
Anthony Rowsick of Novus (novus3.bandcamp.com)
Deep Noise,Greta Sting, Distant Tension, Earnest, Dreamlike, Phantasm, Lasting Hope, Spider Eyes, Dark Walk, Symbiosis,Time Passes, Music for Funeral Home – Part 1 , Professor and the Plant, Rites
Kevin MacLeod (incompetech.com)
Licensed under Creative Commons: By Attribution 3.0
Diabolus, Remembrance, Arachnoid, Creepy Hollow
Purple Planet Royalty Free Music (http://www.purple-planet.com)
Licensed under Creative Commons: By Attribution 3.0
The Scarab, The Stolen and Perverted
Disparition (www.disparition.info)
Licensed under Creative Commons: By Attribution 3.0
---
Audio Recording
Sound Design by Daniel Foytik, 9th Story Studios: www.9thstory.com
Producer: Daniel Foytik Executive Producer: Nelson W. Pyles
Visit The Wicked Library:
On Facebook: www.facebook.com/thewickedlibrary
On Twitter: @wickedlibrary
---
This Episode of the Wicked Library was brought to you by: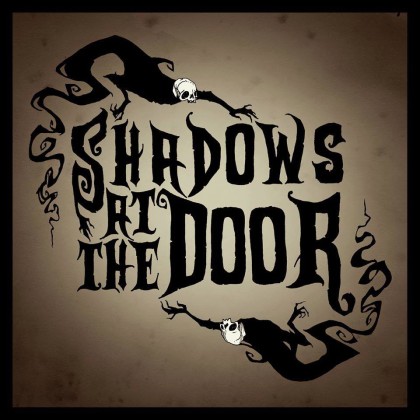 Shadows at the Door is an ever-growing collection of haunted stories inspired by the ghastly, the ghoulish and the macabre. You can enjoy the pleasing terrors, and similar content, at www.shadowsatthedoor.com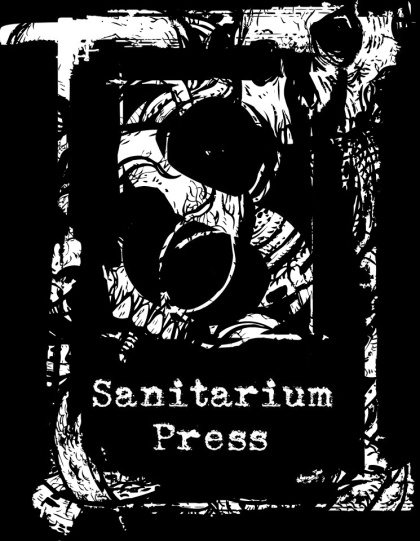 Sanitarium Magazine showcases original horror fiction and dark verse, alongside news, reviews and interviews – now weekly as of June 1st! sanitariummagazine.com
---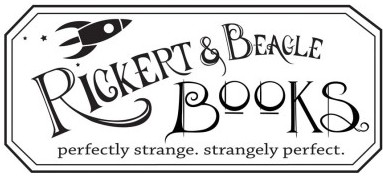 Rickert & Beagle Books is a new, used and rare bookstore located in Dormont, PA, specializing in Science Fiction, Fantasy, Horror and weird non-fiction. Visit us on the web at rickertandbeaglebooks.com
The Wicked Library is a founding member of the Society 13 Podcast Network.
"Society 13, where Badasses listen to podcasts."