Podcast: Play in new window | Download (Duration: 56:37 — 51.8MB)
Subscribe: Apple Podcasts | Android | Google Play | Stitcher | TuneIn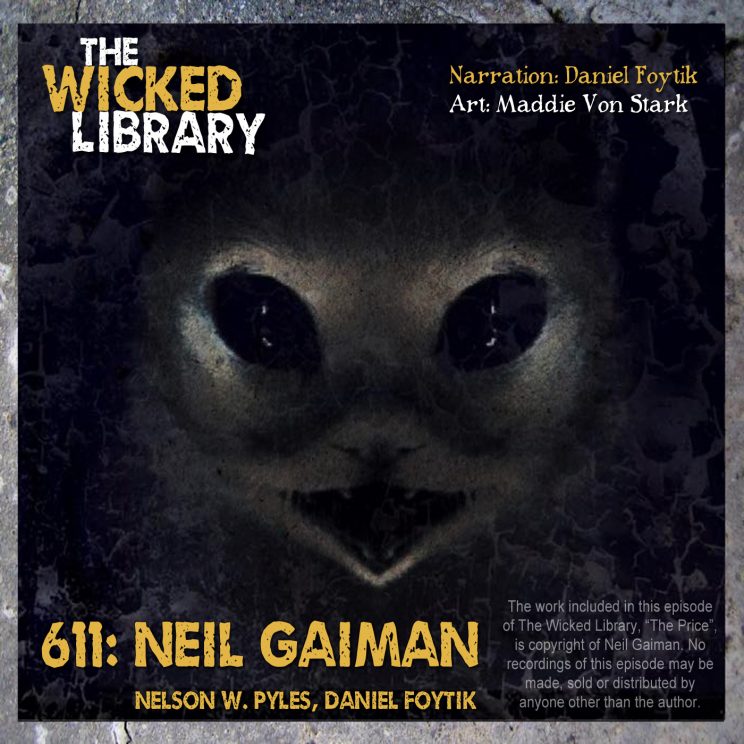 ALTERNATE COVERS (Click to VIew Full)
STORIES:
"The Price" – by Neil Gaiman | "Stop 666" – by Daniel Foytik | "The Date" – by Nelson W. Pyles
Today's episode features three wicked little tales that are sure to leave you thinking. It's a very special episode that took the collaboration and contributions of some very talented people. 4 artists, 3 composers, 3 authors, 2 web designers, 3 agents,1 amazing personal assistant and countless hours to create.
We hope you enjoy it! Please share the link and rate if you do.
"The Price" originally appeared as part of the Collection: Smoke and Mirrors: Short Fictions and Illusions. It contains some really great short stories. Get your copy from our friends at Rickert & Beagle.
The story is being adapted into a CGI film that looks AMAZING by Silverfish: theprice-movie.com Check out the very cool trailer.

NOTE: 
The work included in this episode of The Wicked Library, "The Price", is copyright of Neil Gaiman. No recordings of this episode, in whole or in part, may be made, sold or distributed by anyone other than the author.
---
About the Authors: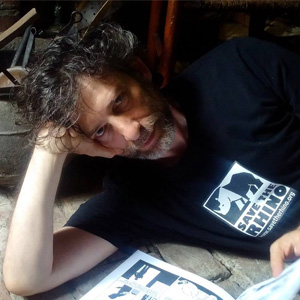 Neil Gaiman is a world renowned storyteller whose work is not limited to any genre or medium. Fans of Horror are very familiar with his work.
Neil Gaiman's work has been honored with many awards internationally, including the Newbery and Carnegie Medals. His books and stories have also been honoured with 4 Hugos, 2 Nebulas, 1 World Fantasy Award, 4 Bram Stoker Awards, 6 Locus Awards, 2 British SF Awards, 1 British Fantasy Award, 3 Geffens, 1 International Horror Guild Award and 2 Mythopoeic Awards.
The story featured in this episode, "The Price", is being made into a beautiful CG Film by Christopher Salmon, which is going to look absolutely amazing. You can find more info here: theprice-movie.com
Website: neilgaiman.com
Official Online Bookstore: neilgaiman.net
Neverwear: neverwear.net
Twitter: @neilhimself
Facebook: https://www.facebook.com/neilgaiman
---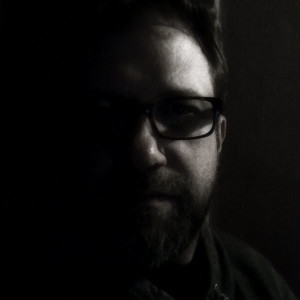 Nelson W. Pyles is the author of several short stories as well as the critically acclaimed novel DEMONS DOLLS AND MILKSHAKES. He is the creator, executive producer and former host of The Wicked Library as well as the co founder of Society 13 Podcast Network. His upcoming collection EVERYTHING HERE IS A NIGHTMARE will be published before the end of 2015. He is currently working on two novels, one a sequel to his first book.
Website: nelsonwpyles.com
Twitter: @NelsonWPyles
Facebook: facebook.com/nelson.pyles
Other Projects: http://nightface.netfirms.com/bio/
Amazon: www.amazon.com/Nelson-W.-Pyles/e/B00846A7AA
---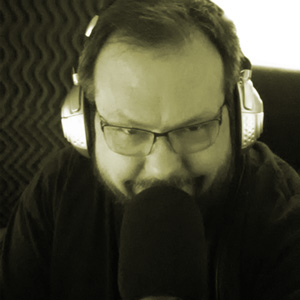 Daniel Foytik is the current host and producer of The Wicked Library. Dan is a writer and storyteller who explores his love story and storytelling in all its forms through, writing, narration, audio production, and podcasting. His original podcast 9th Story features interviews and discussions on story.
Dan's production entity, 9th Story Studios, creates The Wicked Library, 9th Story, and will be launching three new podcasts this fall: Listen: devoted to storytellers telling stories, #AmWriting Podcast: on the craft of writing, and The Lift: a series of tales similar in nature to The Twilight Zone, which will star Victoria from the 9th Story and feature the work of 12 talented writers.
Website: danfoytik.com
Twitter: @dfoytik / @9thstory
Facebook: facebook.com/dfoytik
Other Projects: shadowsatthedoor.com/audio-stories/
---
ARTWORK
About the Artists: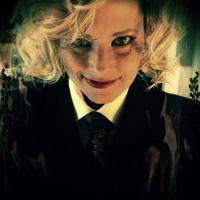 Maddie Holliday Von Stark is a badass horror fiction writer from the north woods of Wisconsin. She is known for her mad scientist fractal art, Lord Byron – Ed Poe – Lovecraft – Henry Rollins-ish damnable writings. She is the former Art Director of the Wicked Library. She is also on the marketing team for Fantastic Planet/A Night of Horror Film Festival, Sydney, Australia.
Maddie is currently the Director of Forsaken, the horror genre imprint at Booktrope. Her first novel, The Widows Game is available on Amazon.
When not creating artistic mayhem, MVS enjoys spending time with her hairless chihuahua, Mr. Wu. She is also known for her county fair winning Wicked Apple Jelly. She is also a proud graduate of Montana State University. "Go Cats!"
Author Page: facebook.com/maddiehollidayvonstarknovel
Twitter: @MaddieVonStark
Facebook: facebook.com/maddieholliday.vonstark
---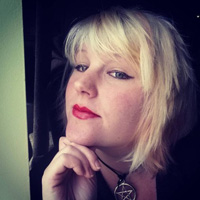 Jeanette Andromeda is an artist, blogger, youtuber, and filmmaker. When she's not talking about horror or up to her elbows in paint, she's often found wandering around in graveyards working on stories, scripts and sketches.
Website: HorrorMade.com
Twitter: @HauntingTV or @Jeanette_art
Facebook: Facebook.com/HauntingTV or Facebook.com/HorrorMade
Pinterest: pinterest.com/HauntingTV
Tumblr: hauntingtv.tumblr.com
YouTube: YouTube.com/HauntingTV
---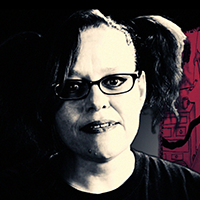 Tricia Martin is a horror artist from Norfolk, VA. who co-owns a production company, Lucid Frame Productions, with her husband Gordon Martin. Tricia sculpts, paints, makes horror themed dolls, and is currently illustrating a book titled "Midnight, Me & Bob Macabre", which is being written by Crash LaResh.
She also enjoys photography, animation and editing in addition to doing camera work for clients and personal projects. On down-time, she enjoys helping to promote Indie horror projects through social media.
Awesome Neil Gaiman Teaser: https://www.youtube.com/watch?v=Ge6Hmbvam18
Website: etsy.com/shop/triciakitty
Twitter: @triciakitty
Facebook: facebook.com/triciamartinart or facebook.com/midnightmeandbobmacabre
YouTube: youtube.com/channel/UCeVpgNPtIhdrA1Ky949tLcA
---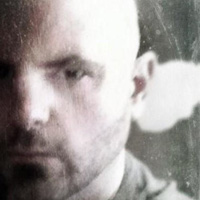 Steven Matiko is a talented artist who enjoys horror and dark fiction. Many pieces of his work can be found on the 9th Story Website. Steve is also a musician and his original music is often featured on the 9th Story.
Website: wideeyedotter.com/
Twitter: @S_Matiko
---
COMPOSERS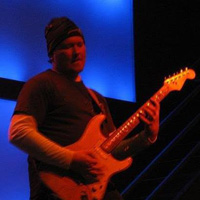 John Niespodzianski is a musician and composer from Pittsburgh, PA. In addition to scoring numerous short films, he was the music supervisor and composer on the feature film "The Other Side". He also has served as lead guitarist for many Pittsburgh bands, including Superstar Jones, Echobox, Totally 80s, and The Soul Kitchen.
If you are a fan of character-based thinking horror, like "The Walking Dead," "The Babadook," and "It Follows", be sure to check out the locally filmed Pittsburgh feature"The Other Side." "The Other Side" will be available for rent or purchase on September 1st, on all major video-on-demand platforms such as Vudu, iTunes, and Amazon Instant Video.
Website: TeamOrchard.com
Twitter: @niespodj
Facebook: facebook.com/OPPTheOtherSide
IMDB: imdb.com/name/nm3401571/
---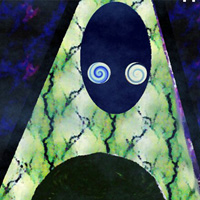 Sebastian Smith, also known as Sigma Airav, is a young composer who is deeply passionate about music. He loves creating atmospheres for stories to live in and taking people on a mental ride with his soundscapes. Sebastian began playing the piano at an early age and has been hooked ever since; now describing music as "an incredible life experience." He's a musician and an artist who lives for creativity and happiness.
Twitter: @SigmaAirav
Facebook: facebook.com/WingsofTomorrowStudios
ReverbNation: reverbnation.com/sigmaairav
---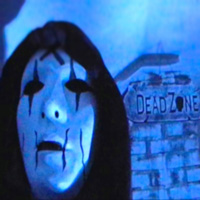 Steve D. Montgomery, former rock musician and Notic Reign composer, is the creator of DARKMOOD – an atmospheric horror project.
DARKMOOD released a debut album called "Halloween Descends" in 2009. Tracks from "Halloween Descends" have been featured on a number of annual nationwide Halloween programs, as well as podcasts, including The Wicked Library. In October 2014, Darkmood followed up "Halloween Descends" with a sophomore release,"The Dead of Fall". DARKMOOD is currently working on a 3rd release while continuing to write music for other projects.
Website: cdbaby.com/Artist/Darkmood
Twitter: @DarkmoodMusic
Facebook: facebook.com/darkmoodmusic
Bandcamp: darkmoodmusic.bandcamp.com
Amazon: amzn.to/1WAiVPh
---
VOICE WORK
Dramatic reading performed by Daniel Foytik: www.9thstory.com
Twitter: @9thstory
The voice of the Librarian was Nelson W. Pyles (www.nelsonwpyles.com)
Twitter: @NelsonWPyles
The voice of Victoria Bigglesworth-Hayes was Amber Collins http://ambizzlezappa.deviantart.com/gallery
Twitter: @blamberino
---
 Production Music
The Wicked Library Theme
Anthony Rowsick of Novus (novus3.bandcamp.com)
Sneaky Snitch, Deep Noise, Dragon and Toast, Professor and the Plant
Kevin MacLeod (incompetech.com)
Wicked Things, A Laughing Librarian (Librarian Outro)
Daniel Foytik (9thstory.com)
---
Audio Recording
Sound Design by Daniel Foytik, 9th Story Studios: www.9thstory.com
Producer: Daniel Foytik Executive Producer: Nelson W. Pyles
Visit The Wicked Library:
On Facebook: www.facebook.com/thewickedlibrary
On Twitter: @wickedlibrary
---
This Episode of the Wicked Library was presented by our sponsor: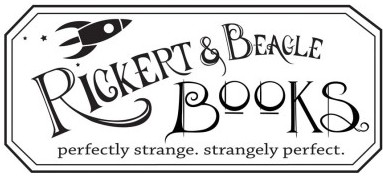 Rickert & Beagle Books is a new, used and rare bookstore located in Dormont, PA, specializing in Science Fiction, Fantasy, Horror and weird non-fiction. Visit us on the web at rickertandbeaglebooks.com
Also visit our other sponsors:

Shadows at the Door is an ever-growing collection of haunted stories inspired by the ghastly, the ghoulish and the macabre. You can enjoy the pleasing terrors, and similar content, at www.shadowsatthedoor.com

Sanitarium Magazine showcases original horror fiction and dark verse, alongside news, reviews and interviews – now weekly as of June 1st! sanitariummagazine.com
---
The Wicked Library is a founding member of the Society 13 Podcast Network.
"Society 13, where Badasses listen to podcasts."