Podcast: Play in new window | Download (Duration: 47:16 — 43.3MB)
Subscribe: Apple Podcasts | Android | Google Play | Stitcher | TuneIn

STORY
Ever since she was a child, Rissa has been terrified of the trains that rumbled past her house at night and the nightmares that came with them – especially those of the Train Man.
While Rissa finds ways to cope with her fear as she grows older, she still remembers her dreams, the Train Man, and the wicked things he did. It's time, Killer.
About the Author: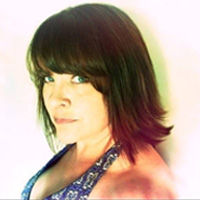 Cynthia Lowman likes her name but goes by Cindy.
She is mostly a writer and sometimes a web designer in Pittsburgh, Pennsylvania. She is editing her first novel and hopes to defy the odds by getting it published. In case that doesn't work, she will start her second novel before the end of 2015.
She writes short stories, some of which will be featured on 9th Story Studios, The Lift and The Wicked Library podcasts. Cindy is a member of Pennwriters as well as two writing groups that she expects to help make her famous.
Follow her journey to fame and fortune on her blog, Facebook, Twitter and all those other social media outlets she's been told to use and intermittently does.
Website: cynthialowman.com/
Google+: plus.google.com/+CynthiaLowman
Twitter: @CynthiaLowman
Facebook: facebook.com/cynthiadlowman
---
ARTWORK
About the Artist: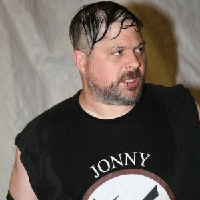 Jon Towers is an artist and writer, he is the creative mind behind indie comic book company Stigmata Studios. Often referred to as the "Creator Emeritus" of Society 13 and Co-creator the Wicked Library by former Host and current Executive Producer, Nelson W. Pyles, Jon Towers is a modern Renaissance Man, who serves up his brand of awesome in the form of comics, observation, satire, myth and legend, and edgy writing and observation. He will be featured in an upcoming issue of Dreadful Geographic, an Ezine from Forsaken. You can find Jon's graphic novel, the D'Jinn Jihad on Amazon, and all things Jon Towers on his website.
Stigmata Studios is an indie comic studio that has been producing indie comics featuring the heroic Nonstandard Assembly and its quirky members for over  ten years. They produce graphic novels, comic book magazines and FREE web comics! The stories feature history, the occult, politics, myth, whiskey and violence with an edgy point of view.
---
Narration
Dramatic reading performed by Daniel Foytik: www.9thstory.com
Twitter: @9thstory
The voice of the Librarian was Nelson W. Pyles (www.nelsonwpyles.com)
Twitter: @NelsonWPyles
The voice of Victoria Bigglesworth-Hayes was Amber Collins http://ambizzlezappa.deviantart.com/gallery
Twitter: @blamberino
---
Production Music
The Wicked Library Theme
Anthony Rowsick of Novus (novus3.bandcamp.com)
Deep Noise, Ossuary 1 – A Beginning, Danse of Questionable Tuning, Relent, Consequence, Long Note Four, Unlight, Rites, The Professor and the Plant,
Kevin MacLeod (incompetech.com)
Licensed under Creative Commons: By Attribution 3.0
Intimidation, House on the Hill 
Purple Planet Music (purple-planet.com)
The Scarab, The Stolen and Perverted
Disparition (www.disparition.info)
Licensed under Creative Commons: By Attribution 3.0
---
Audio Recording
Sound Design by Daniel Foytik, 9th Story Studios: www.9thstory.com
9th Story Studios: Producer: Daniel Foytik Program Director: Caitlin Marceau
Society 13: Executive Producer: Nelson W. Pyles
Visit The Wicked Library:
On Facebook: www.facebook.com/thewickedlibrary
On Twitter: @wickedlibrary
---
This Episode of the Wicked Library was brought to you by: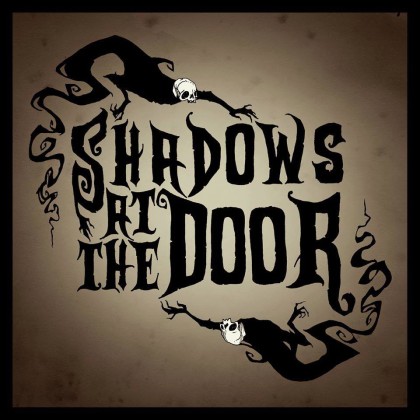 Shadows at the Door is an ever-growing collection of haunted stories inspired by the ghastly, the ghoulish and the macabre. You can enjoy the pleasing terrors, and similar content, at www.shadowsatthedoor.com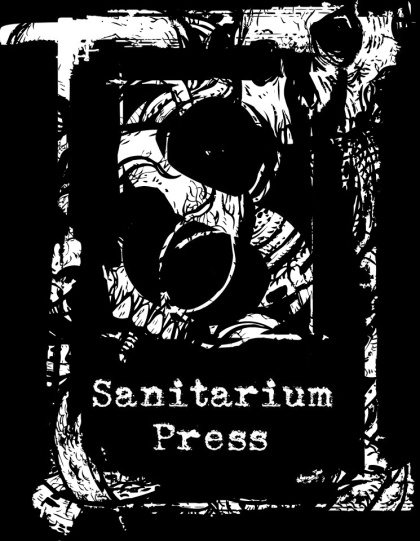 Sanitarium Magazine showcases original horror fiction and dark verse, alongside news, reviews and interviews – now weekly as of June 1st! sanitariummagazine.com
---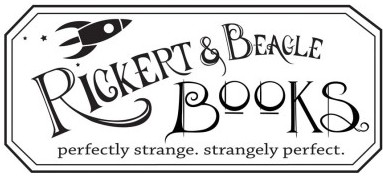 Rickert & Beagle Books is a new, used and rare bookstore located in Dormont, PA, specializing in Science Fiction, Fantasy, Horror and weird non-fiction. Visit us on the web at rickertandbeaglebooks.com
---
The Wicked Library is a founding member of the Society 13 Podcast Network.
"Society 13, where Badasses listen to podcasts."
The Wicked Library is syndicated on the STRY Radio Network
"Where Stories Live"