Podcast: Play in new window | Download (Duration: 46:54 — 42.9MB)
Subscribe: Apple Podcasts | Android | Google Play | Stitcher | TuneIn

STORY
Warning:This episode contains graphic scenes of an adult nature. 
Derek and Naomi visit Paradise Island -a trip that Trumps all others. When you're on vacation on a Caribbean island with drinks served in coconuts, sand, sun and surf, what could go wrong? This is the Wicked Library, so you know something will.
About the Author: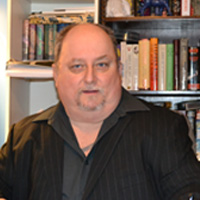 Randy D. Rubin is a proud member of the Horror Writers Association. He writes dark speculative fiction and darker poetry. This is Randy D.'s third season on The Wicked Library.
He has two E-Novellas with Secret Cravings Press, an LGBT Horror tale called THE WITCH OF DREADMERE FOREST and a paranormal romance titled, THE LEGEND OF MY NANA, MISS VIOLA.
Randy D.'s short tale, THE WATER GOT MAD has been featured in Perpetual Motion Machine Publishing's ONE NIGHT STAND Series, his short stories have appeared in several anthologies, and his latest short story, T-BONE is due out in HAPPY LITTLE HORRORS: ALIENS in late September 2015. SANITARIUM MAGAZINE'S COMMUTE just published his short story, A MAN WALKS INTO A BAR. His first collection of dark poetry has been published this year by Eldritch Press called THE DEMON IN MY HEAD DOTH SPEAK. His collection of prison dark poetry will be collected and showcased in THE PRISON COMPENDIUM published by EMP Publishing in 2016.
His short fiction has won the Necon E-book Flash Fiction Contest and placed in honorable mention. His micro-fiction has taken the second place accolade at THE CULT OF ME short fiction contest. His Drabbles have appeared at HORROR IN A HUNDRED.
Website: dreadmere.com
Amazon: http://www.amazon.com/Randy-D.-Rubin/e/B00JH9K72G
Facebook: facebook.com/randy.rubin.12
---
ARTWORK
About the Artist: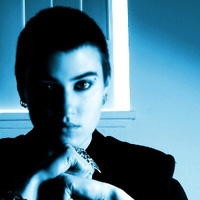 Alex J. Murd is the head artist at CrazedPixel Independent Comic label, working in tandem with an equally twisted writer. Alex enjoys boxed wine, Faber-Castell pens, long viewings of pornography, and all things music related.
Website: crazedpixel.com
Tumbler: alexjmurd.tumblr.com
Twitter: @CrazedPixel
Facebook: facebook.com/CrazedPixelComics
---
Narration
Dramatic reading performed by Daniel Foytik: www.9thstory.com
Twitter: @9thstory
The voice of the Librarian was Nelson W. Pyles (www.nelsonwpyles.com)
Twitter: @NelsonWPyles
The voice of Victoria Bigglesworth-Hayes was Amber Collins http://ambizzlezappa.deviantart.com/gallery
Twitter: @blamberino
---
Production Music
The Wicked Library Theme
Anthony Rowsick of Novus (novus3.bandcamp.com)
Deep Noise, Ominous Intro, Tea Roots, B-Roll, Firmament, Smash Sketch, Beach Party, Sunset at Glengorm, Reggae Sketch, Ultra Lounge, The Escalation, Rites, Professor and the Plant
Kevin MacLeod (incompetech.com)
Licensed under Creative Commons: By Attribution 3.0
Pulse,Thunderstorm
Steve Montgomery, creator of Darkmood
CD Baby: cdbaby.com/Artist/Darkmood
Facebook: facebook.com/darkmoodmusic
Twitter: @DarkmoodMusic
Used with permission.

The Scarab, The Stolen and Perverted
Disparition (www.disparition.info)
Licensed under Creative Commons: By Attribution 3.0
---
Audio Recording
Sound Design by Daniel Foytik, 9th Story Studios: www.9thstory.com
9th Story Studios: Producer: Daniel Foytik Program Director: Caitlin Marceau
Society 13: Executive Producer: Nelson W. Pyles
Visit The Wicked Library:
On Facebook: www.facebook.com/thewickedlibrary
On Twitter: @wickedlibrary
---
This Episode of the Wicked Library was brought to you by: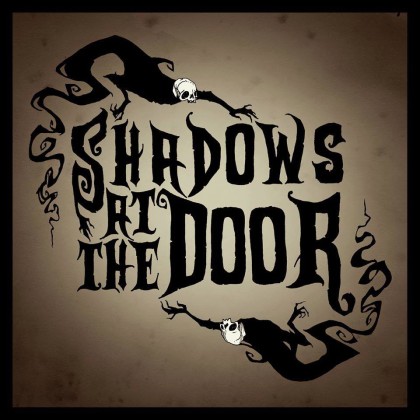 Shadows at the Door is an ever-growing collection of haunted stories inspired by the ghastly, the ghoulish and the macabre. You can enjoy the pleasing terrors, and similar content, at www.shadowsatthedoor.com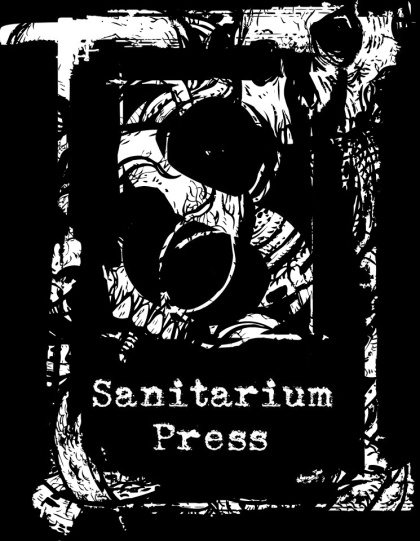 Sanitarium Magazine showcases original horror fiction and dark verse, alongside news, reviews and interviews – now weekly as of June 1st! sanitariummagazine.com
---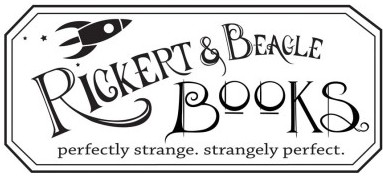 Rickert & Beagle Books is a new, used and rare bookstore located in Dormont, PA, specializing in Science Fiction, Fantasy, Horror and weird non-fiction. Visit us on the web at rickertandbeaglebooks.com
---
The Wicked Library is a founding member of the Society 13 Podcast Network.
"Society 13, Rebuilding Society one podcast a time."
The Wicked Library is syndicated on the STRY Radio Network
"Where Stories Live"