Podcast: Play in new window | Download (Duration: 1:09:29 — 63.6MB)
Subscribe: Apple Podcasts | Android | Google Play | Stitcher | TuneIn

STORY
Dark, terrifying imagery, and truly masterful storytelling are central to this week's Wicked Tale.
Stranded in the Georgia countryside after his car breaks down, Air Force mechanic Kent Philips gets caught up in a storm of epic proportions.
As he seeks and finds shelter from the storm, he meets a woman on the run from someone named Luke and what just might be the end of the world.
---
About the Author: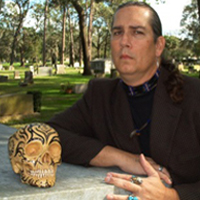 Having served in the Air Force, and the former owner of a restaurant and lounge, Owl Goingback became a full time writer in 1987. He has written numerous novels, children's books, screenplays, and short stories.
His novel CROTA won the Bram Stoker Award for Best First Novel, and was one of four finalists in the Best Novel category. His novel DARKER THAN NIGHT was also a Stoker Nominee for best novel of the year. Both books draw upon his Native American heritage to tell a story of supernatural suspense, as do his other novels EVIL WHISPERS, BREED and SHAMAN MOON.
Owl's children's books, EAGLE FEATHERS and THE GIFT, have received critical acclaim from parents and teachers, and are currently used in numerous reading programs. EAGLE FEATHERS is a Storytelling World Awards Honor Recipient.
In addition to his writing under his own name, Owl has also ghostwritten several books for Hollywood celebrities. He has also lectured throughout the country on the customs and folklore of the American Indians.
Recently, Owl converted four of his novels into electronic format for the Kindle. He is currently working on a dark fantasy trilogy and several screenplays. For more information about the author, please visit his website owlgoingback.com.
Website: owlgoingback.com
Amazon: amazon.com/author/owlgoingback
Twitter: @ogoingback
---
ARTWORK
About the Artist: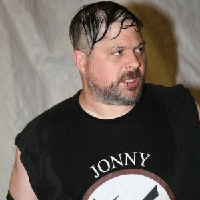 Jon Towers is an artist and writer, he is the creative mind behind indie comic book company Stigmata Studios. Often referred to as the "Creator Emeritus" of Society 13 and Co-creator the Wicked Library by former Host and current Executive Producer, Nelson W. Pyles, Jon Towers is a modern Renaissance Man, who serves up his brand of awesome in the form of comics, observation, satire, myth and legend, and edgy writing and observation. He will be featured in an upcoming issue of Dreadful Geographic, an Ezine from Forsaken. You can find Jon's graphic novel, the D'Jinn Jihad on Amazon, and all things Jon Towers on his website.
Stigmata Studios is an indie comic studio that has been producing indie comics featuring the heroic Nonstandard Assembly and its quirky members for over  ten years. They produce graphic novels, comic book magazines and FREE web comics! The stories feature history, the occult, politics, myth, whiskey and violence with an edgy point of view.
Patreon: patreon.com/stigmatastudios
Website: www.stigmatastudios.com
Twitter: @JonnyAxx
Facebook: facebook.com/stigmatastudios
---
Narration
Dramatic reading performed by Daniel Foytik: www.9thstory.com
Twitter: @9thstory
The voice of the Librarian was performed by Nelson W. Pyles (www.nelsonwpyles.com)
Twitter: @NelsonWPyles
The voice of Victoria Bigglesworth-Hayes was performed by Amber Collins http://ambizzlezappa.deviantart.com/gallery
Twitter: @blamberino
---
Production Music
The Wicked Library Theme
Anthony Rowsick of Novus (novus3.bandcamp.com)
Deep Noise, Rites, The Professor and the Plant,
Kevin MacLeod (incompetech.com)
Licensed under Creative Commons: By Attribution 3.0
Horde (used to accompanyrpomo for  Everything Here is a Nightmare), Black Skies, Death Bell, Infected, Night Falls, They, It Creeps, Pulse, Dance of the Dead
Darkmood Music (cdbaby.com/Artist/Darkmood)
Used with Permission
Who is the Vehicular, Blind and Age-Bent Wept
Disparition (www.disparition.info)
Licensed under Creative Commons: By Attribution 3.0
---
Audio Recording
Sound Design by Daniel Foytik, 9th Story Studios: www.9thstory.com
9th Story Studios: Producer: Daniel Foytik | Executive Producer: Nelson W. Pyles
Visit The Wicked Library:
On Facebook: www.facebook.com/thewickedlibrary
On Twitter: @wickedlibrary
---
This Episode of the Wicked Library was brought to you by:


Horrormade.com has a terrifyingly fun collection of dark things, that that are sure to delight from horror haikus, to author and filmmaker interviews, to original art and dark fiction reviews. Whether you're looking for a little inspiration, or maybe a place to share your short stories and creepy artwork, HorrorMade.com is your delightfully dark home for horror.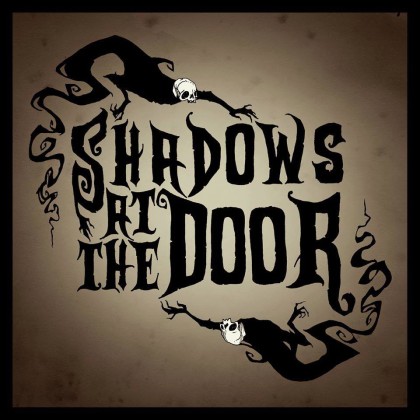 Shadows at the Door is an ever-growing collection of haunted stories inspired by the ghastly, the ghoulish and the macabre. You can enjoy the pleasing terrors, and similar content, at www.shadowsatthedoor.com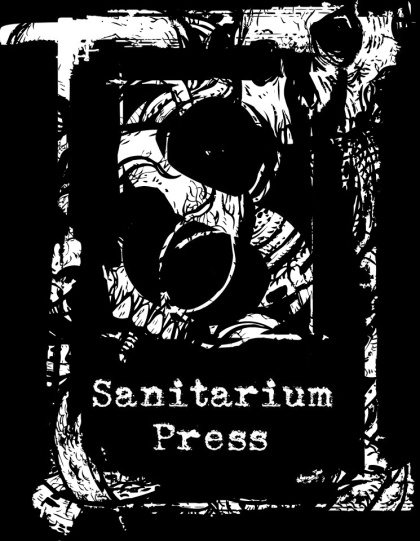 Sanitarium Magazine showcases original horror fiction and dark verse, weekly alongside news, reviews and interviews! sanitariummagazine.com
---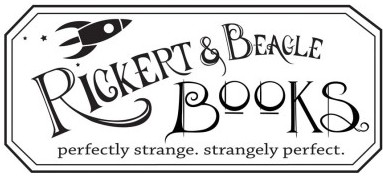 Rickert & Beagle Books is a new, used and rare bookstore located in Dormont, PA, specializing in Science Fiction, Fantasy, Horror and weird non-fiction. Visit us on the web at rickertandbeaglebooks.com
---
The Wicked Library is a founding member of the Society 13 Podcast Network.
"Society 13, rebuilding society one podcast at a time."
The Wicked Library is syndicated on the STRY Radio Network
"STRY Radio, Where Stories Live"