Podcast: Play in new window | Download (Duration: 33:23 — 30.6MB)
Subscribe: Apple Podcasts | Android | Google Play | Stitcher | TuneIn

STORY
A trip through a remote part of Scotland proves to be a challenge for Don and Claire, a couple on an important trip.
A truly terrifying tale, it asks if we really ever truly know another person – or ourselves – as well as we think we do.
---
About the Author: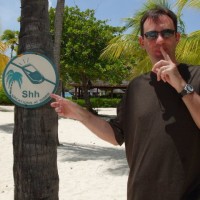 Dene Bebbington works in IT but feels more at home writing horror fiction. He's had short stories published in various anthologies (Dark Corners Calvin Demmer, Dark Light III, Behind Closed Doors, and Disrupted Worlds to name a few), two stories as podcasts at The Wicked Library, and is the author of the ebook novellas Zombie Revelations and Stonefall. He lives in Wiltshire, England, with his wife and a tank of greedy tropical fish
Website: denebebbington.co.uk
Amazon: http://www.amazon.co.uk
Facebook: facebook.com/profile.php?id=100000486311010
---
ARTWORK
About the Artist: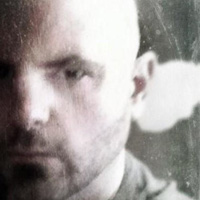 Steven Matiko is a talented artist who enjoys horror and dark fiction. Many pieces of his work can be found on the 9th Story Website. Steve is also a musician and his original music is often featured on the 9th Story.
Website: wideeyedotter.com/
Twitter: @S_Matiko
---
Narration
Dramatic reading performed by Daniel Foytik: www.9thstory.com
Twitter: @9thstory
The voice of the Librarian was performed by Nelson W. Pyles (www.nelsonwpyles.com)
Twitter: @NelsonWPyles
The voice of Victoria Bigglesworth-Hayes was performed by Amber Collins http://ambizzlezappa.deviantart.com/gallery
Twitter: @blamberino
---
Production Music
The Wicked Library Theme
Anthony Rowsick of Novus (novus3.bandcamp.com)
Deep Noise, Rites, The Professor and the Plant, Past the Edge
Kevin MacLeod (incompetech.com)
Licensed under Creative Commons: By Attribution 3.0
Hard Core, Creepy Hollow, Necropolis,Blood Pressure, Lost Souls, Chimera, In My Nightmares, Phantasm, Palpitations, Turning The Screw, Paranormal Activity,The Dark Land
Purple Planet Music (purple-planet.com)
Used with Permission
The Scarab
Disparition (www.disparition.info)
Licensed under Creative Commons: By Attribution 3.0
---
Audio Recording
Sound Design by Daniel Foytik, 9th Story Studios: www.9thstory.com
9th Story Studios: Producer: Daniel Foytik | Executive Producer: Nelson W. Pyles
Visit The Wicked Library:
On Facebook: www.facebook.com/thewickedlibrary
On Twitter: @wickedlibrary
---
This Episode of the Wicked Library was brought to you by:

The Wicked Library is a founding member of the Society 13 Podcast Network.
"Society 13, rebuilding society one podcast at a time."
The Wicked Library is syndicated on the STRY Radio Network
"STRY Radio, Where Stories Live"