Podcast: Play in new window | Download (Duration: 42:26 — 38.9MB)
Subscribe: Apple Podcasts | Android | Google Play | Stitcher | TuneIn

STORY
A story that takes place on an ill fated family road trip, this week's tale will make you realize even your worst road trips were never this bad. Deep in the desert, dark things await the Carter Family, from both without and within.
A modern tale with traditional Native American elements interwoven, you'll find much to fear on this dark trip.
---
About the Author: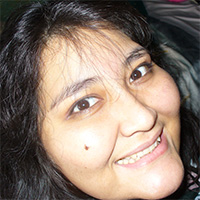 Julia Benally, on one dark and stormy night (seriously) was born to the Bear Clan of the White Mountain Apache Tribe.
She discovered my love of story telling at a very young age and then she put the stories to paper. She loves to cross stitch, swing her nun-chucks (even when she hits myself), sing, hunt and fish. She makes other people eat the fish mind you. She loves making apple pie, especially from her own trees outside.
Julia has been featured in Sanitarium Magazine, Snapping Twig Magazine and A Shadow of Autumn Anthology.
Website: sparrowincarnate.blogspot.com
Google+: plus.google.com/108631203905473182151
Twitter: @SparrowCove
Facebook: facebook.com/julia.benally.7
---
ARTWORK
About the Artist: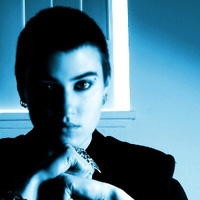 Alex J. Murd is the head artist at CrazedPixel Independent Comic label, working in tandem with an equally twisted writer. Alex enjoys boxed wine, Faber-Castell pens, long viewings of pornography, and all things music related.
Website: crazedpixel.com
Tumbler: alexjmurd.tumblr.com
Twitter: @CrazedPixel
Facebook: facebook.com/CrazedPixelComics
---
Narration
Dramatic reading performed by Daniel Foytik: www.9thstory.com
Twitter: @9thstory
The voice of the Librarian was performed by Nelson W. Pyles (www.nelsonwpyles.com)
Twitter: @NelsonWPyles
The voice of Society 13 and Everything Here is a Nightmare Promo was performed by Amber Collins http://ambizzlezappa.deviantart.com/gallery
Twitter: @blamberino
---
Production Music
The Wicked Library Theme
Anthony Rowsick of Novus (novus3.bandcamp.com)
The Society 13 Theme
Anthony Rowsick of Novus (novus3.bandcamp.com)
Horde – Heard in the promo for Everything Here is a Nightmare
Darkmood (cdbaby.com/Artist/Darkmood)

Deep Noise, Rites, The Professor and the Plant, Thunder Dreams, Spatial Harvest, Night of the Owl, Hush, Metaphysik
Kevin MacLeod (incompetech.com)
Licensed under Creative Commons: By Attribution 3.0
The Scarab
Disparition (www.disparition.info)
Licensed under Creative Commons: By Attribution 3.0
---
Audio Recording
Sound Design by Daniel Foytik, 9th Story Studios: www.9thstory.com
9th Story Studios: Producer: Daniel Foytik | Executive Producer: Nelson W. Pyles
Visit The Wicked Library:
On Facebook: www.facebook.com/thewickedlibrary
On Twitter: @wickedlibrary
---
This Episode of the Wicked Library was brought to you by:




Horrormade.com has a terrifyingly fun collection of dark things, that that are sure to delight from horror haikus, to author and filmmaker interviews, to original art and dark fiction reviews. Whether you're looking for a little inspiration, or maybe a place to share your short stories and creepy artwork, HorrorMade.com is your delightfully dark home for horror.
The Wicked Library is a founding member of the Society 13 Podcast Network.
"Society 13, rebuilding society one podcast at a time."
The Wicked Library is syndicated on the STRY Radio Network
"STRY Radio, Where Stories Live"