Podcast: Play in new window | Download (Duration: 1:17:17 — 70.8MB)
Subscribe: Apple Podcasts | Android | Google Play | Stitcher | TuneIn

STORY
A collaborative story written by Chuck Rakiecz with contributions from Cynthia Lowman, Daniel Foytik, Mark Seeley, and Uhurina Swann.
A fun and unnerving little story that takes place during a Twilight Zone Marathon leads to a strange encounter for Daniel Edward Dunnmire, III when he's joined by fictional versions of a few very well known writers interested in changing his destiny.
---
About the Author: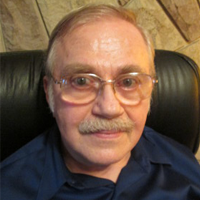 Chuck Rakiecz is the original "Analog Man," a self-described semi-technophobe who pines for the pre-social media days of yore. He is a retired model builder for the museum exhibit and industrial display industry. Chuck lives in Pittsburgh, PA with his wife, Sue, and their feisty tabby cat, Misty.
In addition to his membership in Pennwriters, Chuck is also a life member of the nationally known, Western Pennsylvania Model Railroad Museum. He developed the concept and preliminary plans for the museum's fictional, Mon-Valley System," a 4,000 sq. ft. model railroad display, featured on WQED TV and national hobby magazines.
Chuck is currently working on a time travel murder mystery novel, "POINT IN TIME," and acts as Coordinator for the Pittsburgh East Writers critique group. He is also a member of an informal critique group of former CCAC classmates.
---
Narration
Dramatic reading performed by Daniel Foytik: www.9thstory.com
Twitter: @9thstory
The voice of the Librarian was performed by Nelson W. Pyles (www.nelsonwpyles.com)
Twitter: @NelsonWPyles
The voice of Society 13 was performed by Amber Collins http://ambizzlezappa.deviantart.com/gallery
Twitter: @blamberino
---
Production Music
The Wicked Library Theme
Anthony Rowsick of Novus (novus3.bandcamp.com)
The Society 13 Theme
Anthony Rowsick of Novus (novus3.bandcamp.com)
Deep Noise, Rites, The Professor and the Plant, Premonition, Paranormal Activity, Bass Walker,The Dark Land, Dances and Dames,Backed Vibes (Clean),Covert Affair, As I Figure, Acid Jazz, Vadodora Chill Mix, Undaunted, On the Cool Side, Intractable, Just As Soon, Simplex, Hit the Streets, Phantom From Space
Kevin MacLeod (incompetech.com)
Licensed under Creative Commons: By Attribution 3.0
The Scarab
Disparition (www.disparition.info)
Licensed under Creative Commons: By Attribution 3.0
---
Audio Recording
Sound Design by Daniel Foytik, 9th Story Studios: www.9thstory.com
9th Story Studios: Producer: Daniel Foytik | Executive Producer: Nelson W. Pyles
Visit The Wicked Library:
On Facebook: www.facebook.com/thewickedlibrary
On Twitter: @wickedlibrary
---
This Episode of the Wicked Library was brought to you by: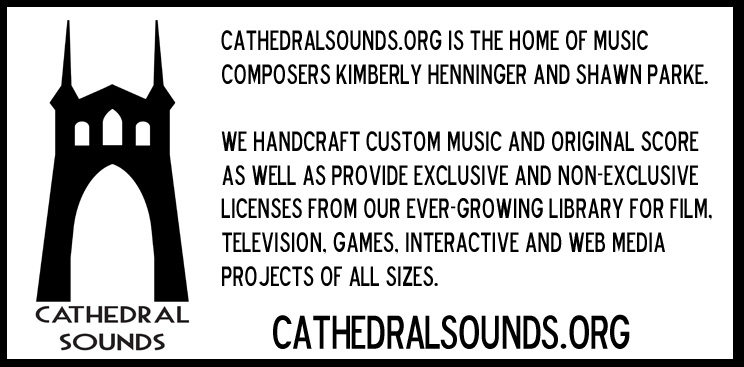 Stigmata Studios is an indie comic studio that has been producing indie comics featuring the heroic Nonstandard Assembly and its quirky members for over ten years. We produce graphic novels, comic book magazines and FREE web comics! Our stories feature history, the occult, politics, myth, whiskey and violence with an edgy point of view



Horrormade.com has a terrifyingly fun collection of dark things, that that are sure to delight from horror haikus, to author and filmmaker interviews, to original art and dark fiction reviews. Whether you're looking for a little inspiration, or maybe a place to share your short stories and creepy artwork, HorrorMade.com is your delightfully dark home for horror.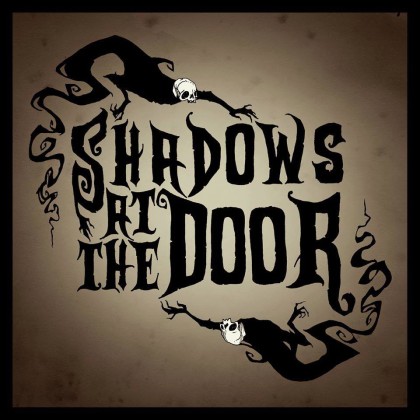 Shadows at the Door is an ever-growing collection of haunted stories inspired by the ghastly, the ghoulish and the macabre. You can enjoy the pleasing terrors, and similar content, at www.shadowsatthedoor.com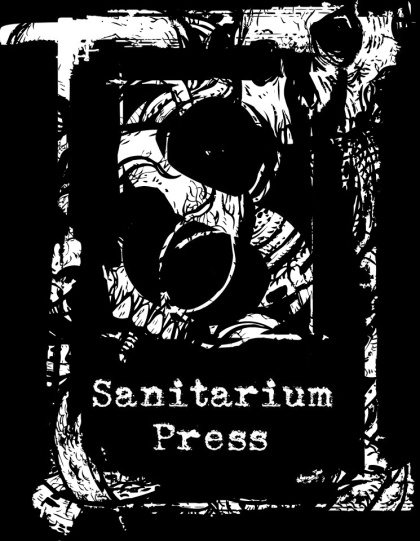 Sanitarium Magazine showcases original horror fiction and dark verse, alongside news, reviews and interviews – now weekly as of June 1st! sanitariummagazine.com
---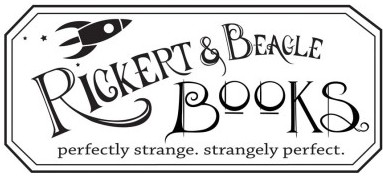 Rickert & Beagle Books is a new, used and rare bookstore located in Dormont, PA, specializing in Science Fiction, Fantasy, Horror and weird non-fiction. Visit us on the web at rickertandbeaglebooks.com
---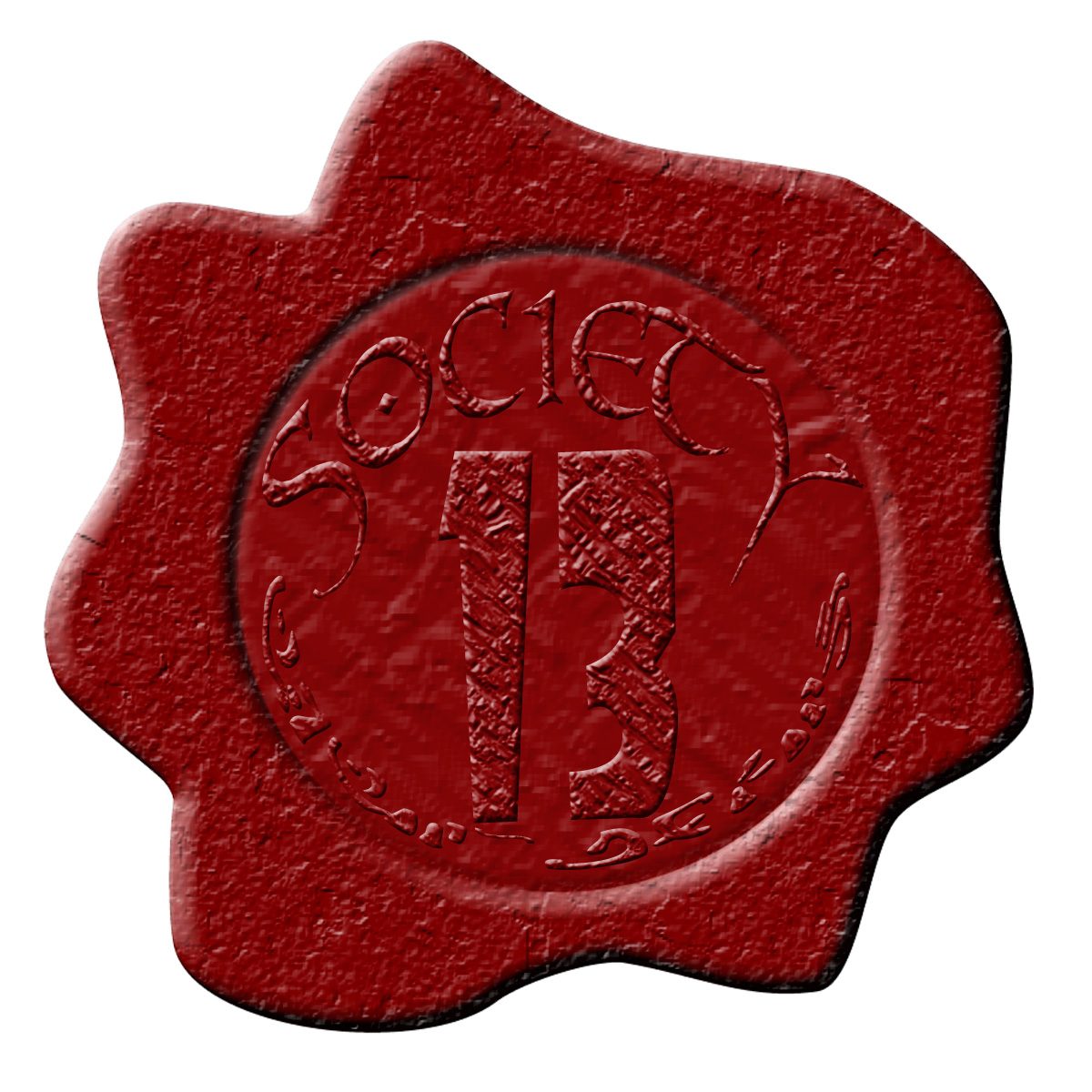 The Wicked Library is a founding member of the Society 13 Podcast Network.
"Society 13. Redefining Podcasts."
The Wicked Library is syndicated on the STRY Radio Network
"Where Stories Live"