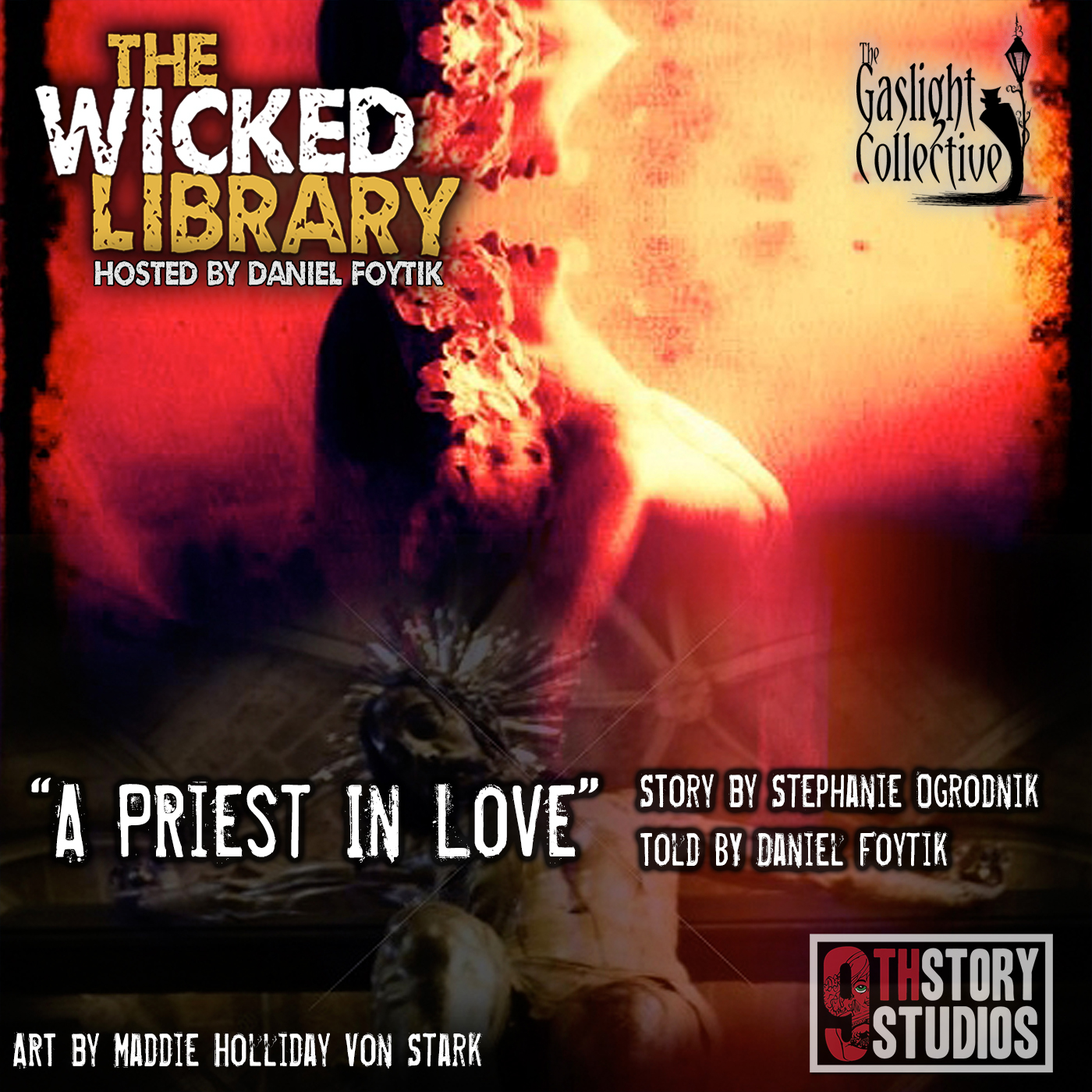 Podcast: Play in new window | Download (Duration: 1:02:35 — 57.3MB)
Subscribe: Apple Podcasts | Android | Google Play | Stitcher | TuneIn
The Wicked Library wishes to thank our Season Seven partner, RODE Microphones, for their support. All in house vocals are recorded exclusively on RODE Microphones.
STORY:

Stephanie Ogrodnik makes her Wicked Library debut with this dark and atmospheric tale.
Father William Blackwell has fallen in love. Aside from the obvious problems with this obsession, is that the girl he loves is dead. In a tale that proves love can make us do things we'd never expect and cross forbidden boundaries, a priest with a keen sense of smell lusts for a malicious dead girl, who carries the scent of ash.
Special Link to Gwendolyn Kiste's Halloween Blog (mentioned in intro): Goodbye Summer, and Hello Autumn!
---
Author:
---
Artwork:
---
Interview with the Author:
Voices in the Dark:

Storyteller
The voice of the Librarian
---
Production Music
"The Wicked Library Theme"
Anthony Rowsick of Novus (novus3.bandcamp.com)
"In the Wicked Library" (Introduction, Transitions)
Nico Vettese (wetalkofdreams.com)
"Going out Wicked" (Credits)
Daniel Foytik (9thstory.com)
"A Laughing Librarian" (Outro)
Daniel Foytik (9thstory.com)
---
Audio Recording
Narration by Daniel Foytik. Interview with the author by Jeanette Andromeda.
Final mix by Daniel Foytik, 9th Story Studios: www.9thstory.com
9th Story Studios:
Host / Producer: Daniel Foytik | Executive Producer: Cynthia Lowman
Visit The Wicked Library:
On Facebook: www.facebook.com/thewickedlibrary
On Twitter: @wickedlibrary
---

The Wicked Library is a founding member of The Gaslight Collective
"We will make you believe."
The Wicked Library is a founding member of the Society 13 Podcast Network.
"Society 13. Redefining Podcasts."
The Wicked Library is syndicated on the STRY Radio Network
"Where Stories Live"
The Wicked Library is a proud member of the the Dark Myths Collective