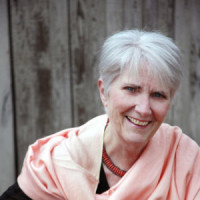 Connie Regan-Blake is one of America's most celebrated storytellers. She has captivated the hearts and imaginations of people around the globe with her powerful performances and workshops.
Connie has performed at the nation's top folk music and storytelling festivals in Chicago, Philadelphia, and San Francisco, as well as the Smithsonian Folklife Festival in Washington, D.C. Her groundbreaking collaboration with the Kandinsky Trio – an innovative blend of storytelling and chamber music – has been hailed as a "new art form."
As a founding board member of the National Storytelling Association (formerly NAPPS), and a frequent host and featured performer at the National Festival in Jonesborough, Tennessee, Connie helped ignite and shape the American storytelling revival.
Website: storywindow.com/
Twitter: @storywindow
Facebook: facebook.com/pages/Storyteller-Connie-Regan-Blake-Storywindow-Productions/175466911243
---
STORIES ON THE WICKED LIBRARY: