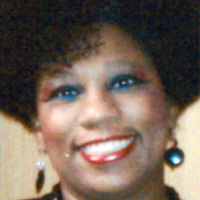 Miracle Austin is a YA/NA Cross-Genre author; adults also enjoy her works. She's been writing ever since first hearing Drive by the Cars in junior high. Horror/suspense are her favorite genres, but not limited to. She enjoys writing diverse flashes and short stories.
Her first novella, Doll, a story about outcast teens versus the popular mean girl in an untraditional way is avaialble now. She's also completed her first extremely, eclectic—requires mind to be open to the impossible—short story collection, Boundless which currently being edited.
You could say that Boundless is a gumbo of themes, some light-hearted, while others are much darker… She hopes to release it before the end of the year. She is also working stand-alone novel, Lonestar UnOrdinary Girl, a supernatural tale with comedic elements.
She resides in Texas with her family. She loves to chat it up, so feel free to contact her.
"Lingering fiction that ignites diverse mind journeys and beyond…"
Website | Twitter | Facebook | YouTube Trailer
---
Stories ON THE WICKED LIBRARY: