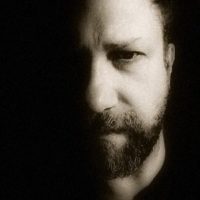 Nelson W. Pyles is the author of the critically acclaimed novel DEMONS DOLLS AND MILKSHAKES, and is hard at work on it's sequel entitled BLOOD MAGIC AND MILKSHAKES (as well as another yet to be named novel). His novel, his collection of short works, EVERYTHING HERE IS A NIGHTMARE, as well as multiple short stories in various anthologies are all available for purchase on Amazon in kindle and paperback.
He is the creator (and former host for seasons 1-5) of The Wicked Library and continues his collaboration as Executive Producer; he also continues to provide the voice of The Librarian, and is a contributing writer to the popular audio-drama podcast, The Lift. Nelson is also an audiobook narrator and stunt vocalist for the progressive rock band, Novus.
Nelson is the co-founder of Society 13 Podcast Network and the co-conspirator of The Gaslight Collective.
Website | Twitter |Facebook | Amazon
---
Stories on the Wicked Library: