Podcast: Play in new window | Download (Duration: 16:12 — 15.4MB)
Subscribe: Apple Podcasts | Android | Google Play | Stitcher | TuneIn
 

STORY
"Stitches"
Author: Caitlin Marceau
This tale has creepy, wicked terror all sewed up. Enjoy this story that delves into a dark place that's sure to disturb and delight.
About the Author: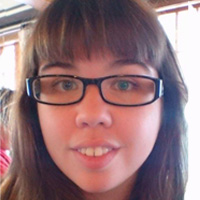 Caitlin Marceau is a graduate of Concordia University with a B.A. in creative writing, Caitlin works for an array of publications and lit mags. When she's not covered in ink or wading through stacks of paper, you can find her ranting about issues in pop culture or nerding out over a good book.
Website: caitlinmarceau.com
Twitter: @CaitlinMarceau
Facebook: www.facebook.com/CAMarceau or facebook.com/caitlinmarceau
---
ARTWORK
Artist: Tricia Martin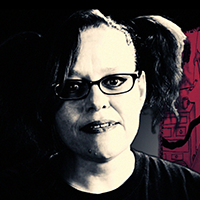 Tricia Martin is a horror artist from Norfolk, VA. who co-owns a production company, Lucid Frame Productions, with her husband Gordon Martin. Tricia sculpts, paints, makes horror themed dolls, and is currently illustrating a book titled "Midnight, Me & Bob Macabre", which is being written by Crash LaResh.
She also enjoys photography, animation and editing in addition to doing camera work for clients and personal projects. On down-time, she enjoys helping to promote Indie horror projects through social media.
Website: etsy.com/shop/triciakitty
Twitter: @triciakitty
Facebook: facebook.com/triciamartinart or facebook.com/midnightmeandbobmacabre
On The Wicked Library: NL1
---
Narration
Dramatic reading performed by Daniel Foytik: www.9thstory.com
Twitter: @9thstory
The voice of the Librarian was Nelson W. Pyles (www.nelsonwpyles.com)
Twitter: @NelsonWPyles
The voice of Victoria Bigglesworth-Hayes was Amber Collins http://ambizzlezappa.deviantart.com/gallery
Twitter: @blamberino
---
Production Music
"The Wicked Library Theme"
Anthony Rowsick of Novus (novus3.bandcamp.com)
"Deep Noise", "Decline", "Gloom Horizon", "Aftermath", "Come Play with Me", "Rites", "Professor and the Plant"
Kevin MacLeod (incompetech.com)
Licensed under Creative Commons: By Attribution 3.0
---
Audio Recording
Sound Design by Daniel Foytik, 9th Story Studios: www.9thstory.com
Producer: Daniel Foytik Executive Producer: Nelson W. Pyles
Visit The Wicked Library:
On Facebook: www.facebook.com/thewickedlibrary
On Twitter: @wickedlibrary
---
This Episode of the Wicked Library was brought to you by: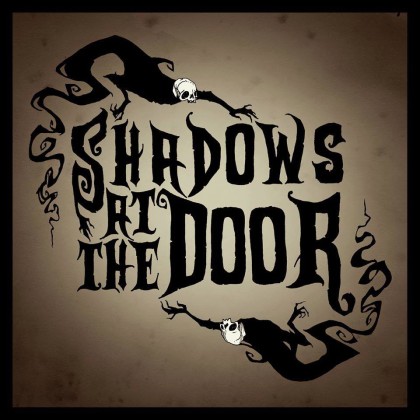 Shadows at the Door is an ever-growing collection of haunted stories inspired by the ghastly, the ghoulish and the macabre. You can enjoy the pleasing terrors, and similar content, at www.shadowsatthedoor.com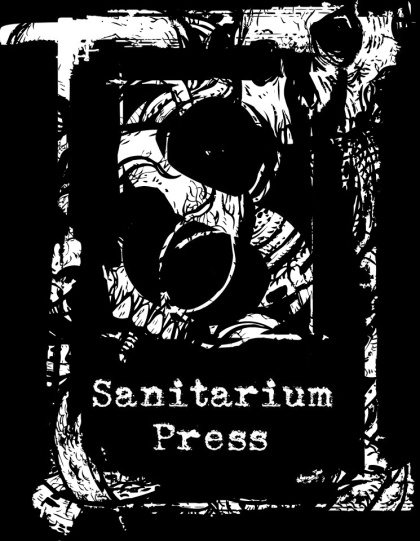 Sanitarium Magazine showcases original horror fiction and dark verse, alongside news, reviews and interviews – now weekly as of June 1st! sanitariummagazine.com
---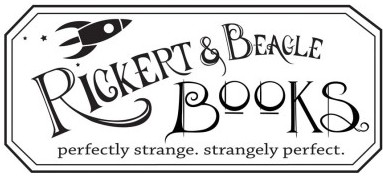 Rickert & Beagle Books is a new, used and rare bookstore located in Dormont, PA, specializing in Science Fiction, Fantasy, Horror and weird non-fiction. Visit us on the web at rickertandbeaglebooks.com
The Wicked Library is a founding member of the Society 13 Podcast Network.
"Society 13, where Badasses listen to podcasts."