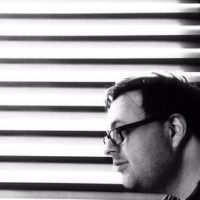 Ricardo Victoria is a full time lecturer-researcher at his local university, part-time writer and game designer, and full-time absent minded toy collector. He holds a PhD in Sustainable Design. He lived in the U.K during his post-grad and has traveled across some parts of Europe. He currently lives in his natal hometown in Mexico with his wife and dog.
He is currently working in editing his first full length science fantasy novel 'Tempest Blades' (which he hopes to get traditionally published), a short story companion anthology titled Ravenhall and an illustrated book with a friend as well as designing his first board game.
He has published short stories in anthologies through Inklings Press.
 Website | Inklings Press | Facebook | Twittter | Amazon
---
STORIES ON THE WICKED LIBRARY: