Podcast: Play in new window | Download (Duration: 1:02:49 — 57.5MB)
Subscribe: Apple Podcasts | Android | Google Play | Stitcher | TuneIn

STORIES
Let's REWIND! From Season Two comes a remastered version of Lydia Peever's chilling tale "Bad Shepherd." In this week's story, we meet Laurel; a sweet girl who grows up to be a "Demon Whisperer." This story is in the collection available on Amazon, Pray Lied Eve: Short Tales of the Untoward!
Just for extra fun, our rewinds feature an opening that pays homage to classic shows from The Golden Age of Radio that inspired The Wicked Library.
About the Author: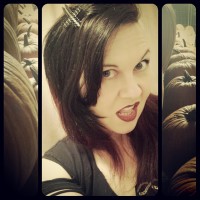 Lydia Peever is a horror author and journalist from Ontario, Canada. She is a big fan of horror music, books and film–so anywhere there is blood, you will probably find her lurking somewhere in the corner.
Her short stories have appeared in Postscripts To Darkness, Dark Moon Digest, For When The Veil Drops and her small collection, Pray Lied Eve. The follow up to her first novel Nightface has been written.
In her spare time, she helps update the new releases section of the Horror Writers Association website, photographs zombie walks or bloody punk rock bands, and records a few podcasts.
Website: http://splatterpictures.net/
Facebook: http://facebook.com/typicallydia
Other Projects: http://nightface.netfirms.com/bio/
Amazon: http://www.amazon.com/Lydia-Peever/e/B004VNGZRY
---
ARTWORK
About the Artist: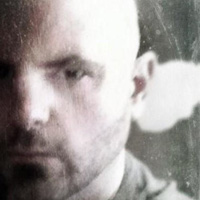 Steven Matiko is a talented artist who enjoys horror and dark fiction. Many pieces of his work can be found on the 9th Story Website. Steve is also a musician and his original music is often featured on the 9th Story.
Website: wideeyedotter.com/
Twitter: @S_Matiko
---
Narration
Dramatic readings performed by Nelson W. Pyles
The voice of the Librarian was Nelson W. Pyles (www.nelsonwpyles.com)
Twitter: @NelsonWPyles
The voice of Society 13 was Amber Collins http://ambizzlezappa.deviantart.com/gallery
Twitter: @blamberino
---
Production Music
The Wicked Library Theme
Anthony Rowsick of Novus (novus3.bandcamp.com)
Incidental Music including "Quirky Dog"
Kevin MacLeod (incompetech.com)
Licensed under Creative Commons: By Attribution 3.0
---
Audio Recording
Sound Design by Daniel Foytik, 9th Story Studios: www.9thstory.com
9th Story Studios: Producer: Daniel Foytik
Society 13: Executive Producer: Nelson W. Pyles
Visit The Wicked Library:
On Facebook: www.facebook.com/thewickedlibrary
On Twitter: @wickedlibrary
---
This Episode of the Wicked Library was brought to you by: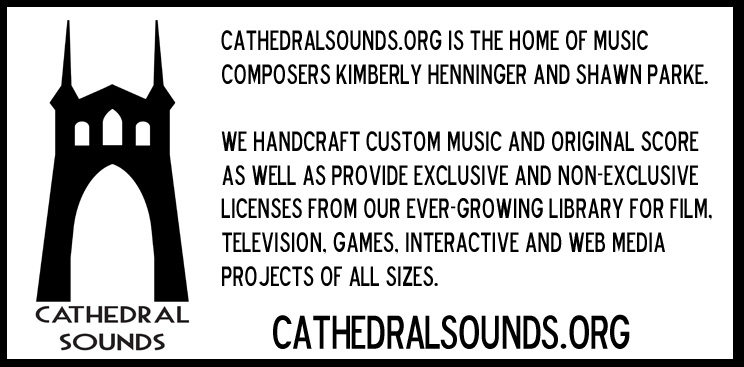 Stigmata Studios is an indie comic studio that has been producing indie comics featuring the heroic Nonstandard Assembly and its quirky members for over ten years. We produce graphic novels, comic book magazines and FREE web comics! Our stories feature history, the occult, politics, myth, whiskey and violence with an edgy point of view


Horrormade.com has a terrifyingly fun collection of dark things, that that are sure to delight from horror haikus, to author and filmmaker interviews, to original art and dark fiction reviews. Whether you're looking for a little inspiration, or maybe a place to share your short stories and creepy artwork, HorrorMade.com is your delightfully dark home for horror.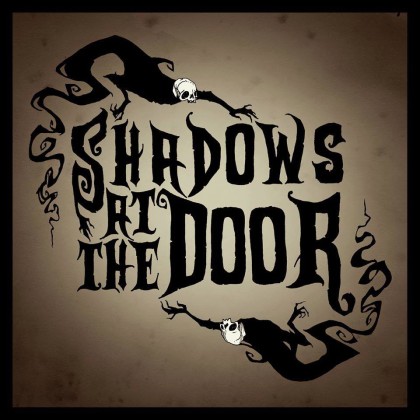 Shadows at the Door is an ever-growing collection of haunted stories inspired by the ghastly, the ghoulish and the macabre. You can enjoy the pleasing terrors, and similar content, at www.shadowsatthedoor.com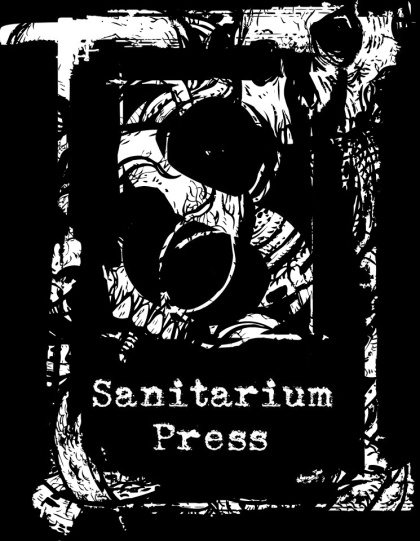 Sanitarium Magazine showcases original horror fiction and dark verse, alongside news, reviews and interviews – now weekly as of June 1st! sanitariummagazine.com
---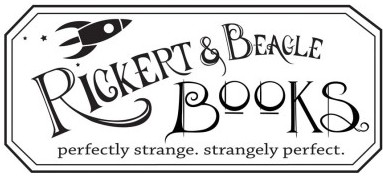 Rickert & Beagle Books is a new, used and rare bookstore located in Dormont, PA, specializing in Science Fiction, Fantasy, Horror and weird non-fiction. Visit us on the web at rickertandbeaglebooks.com
---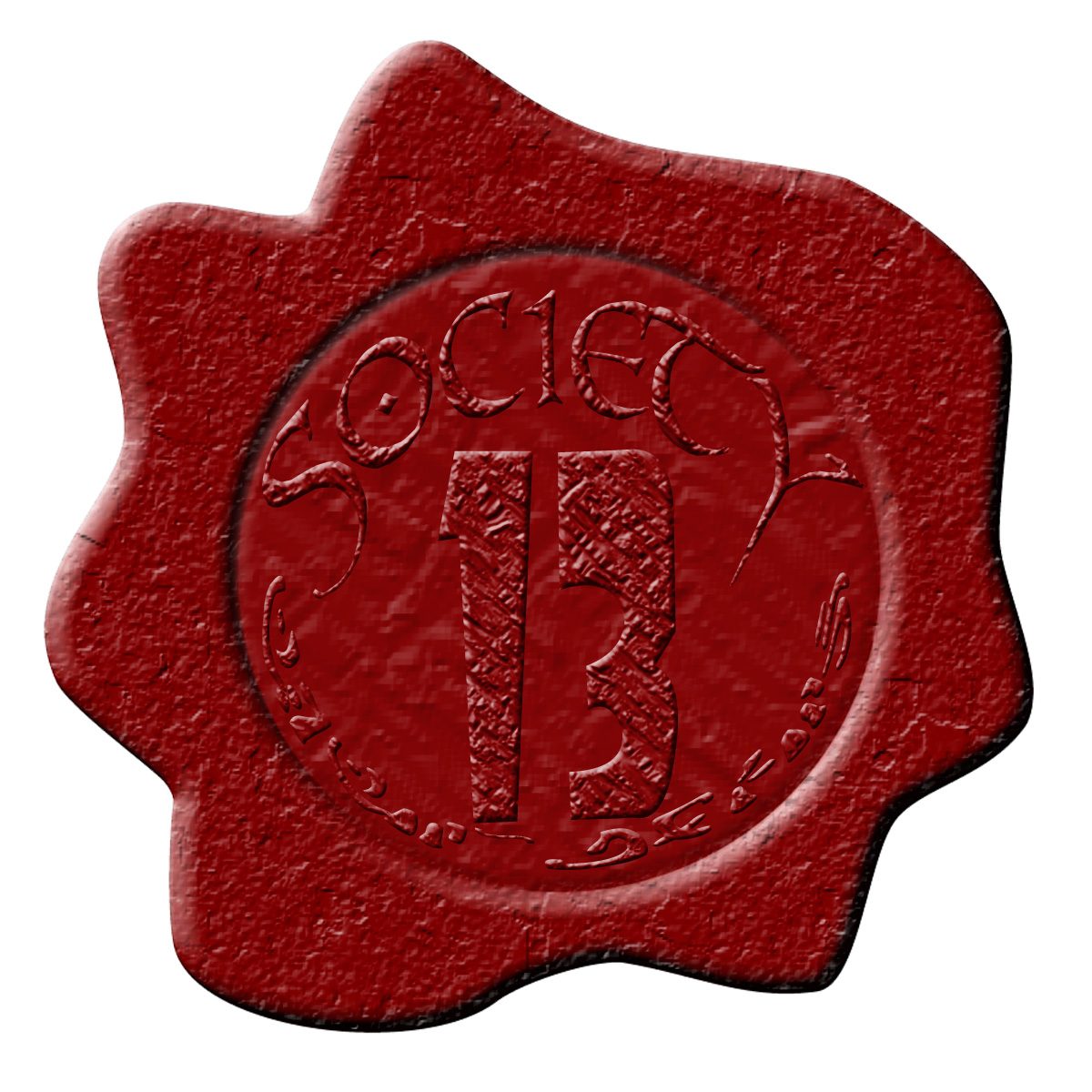 The Wicked Library is a founding member of the Society 13 Podcast Network.
"Society 13. Redefining Podcasts."
The Wicked Library is syndicated on the STRY Radio Network
"Where Stories Live"