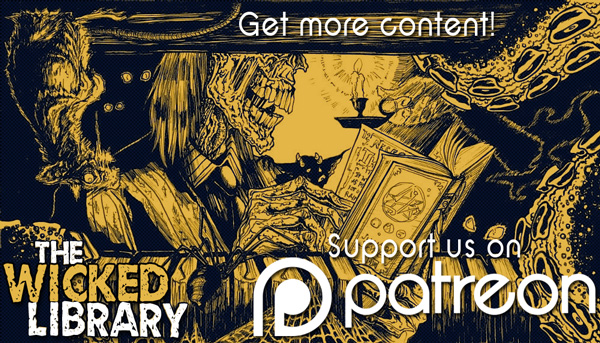 In order to add a bit more value for our Patreon supporters, and to help generate revenue to cover our production and hosting costs, we have moved all episodes from Season 1 – Season 5 to our archive site. This site is available to anyone who supports The Wicked Library at the $2 / month level and above. Season 7 and Season 6 will remain free at this time.
So, what do you get for $2 / month? 70 more Wicked Episodes featuring narration by Nelson W. Pyles.
Once you've signed up to Support us on Patreon  you'll see a post on our patreon page giving you the password for the month, and you can head over to archives.thewickedlibrary.com to listen.
The site will prompt you for a password (no username is needed).
Once the password is entered, this will unlock the archives for that web session.
As always, a huge thank you for your support! We hope you'll enjoy exploring the archives.