Podcast: Play in new window | Download (Duration: 58:35 — 53.6MB)
Subscribe: Apple Podcasts | Android | Google Play | Stitcher | TuneIn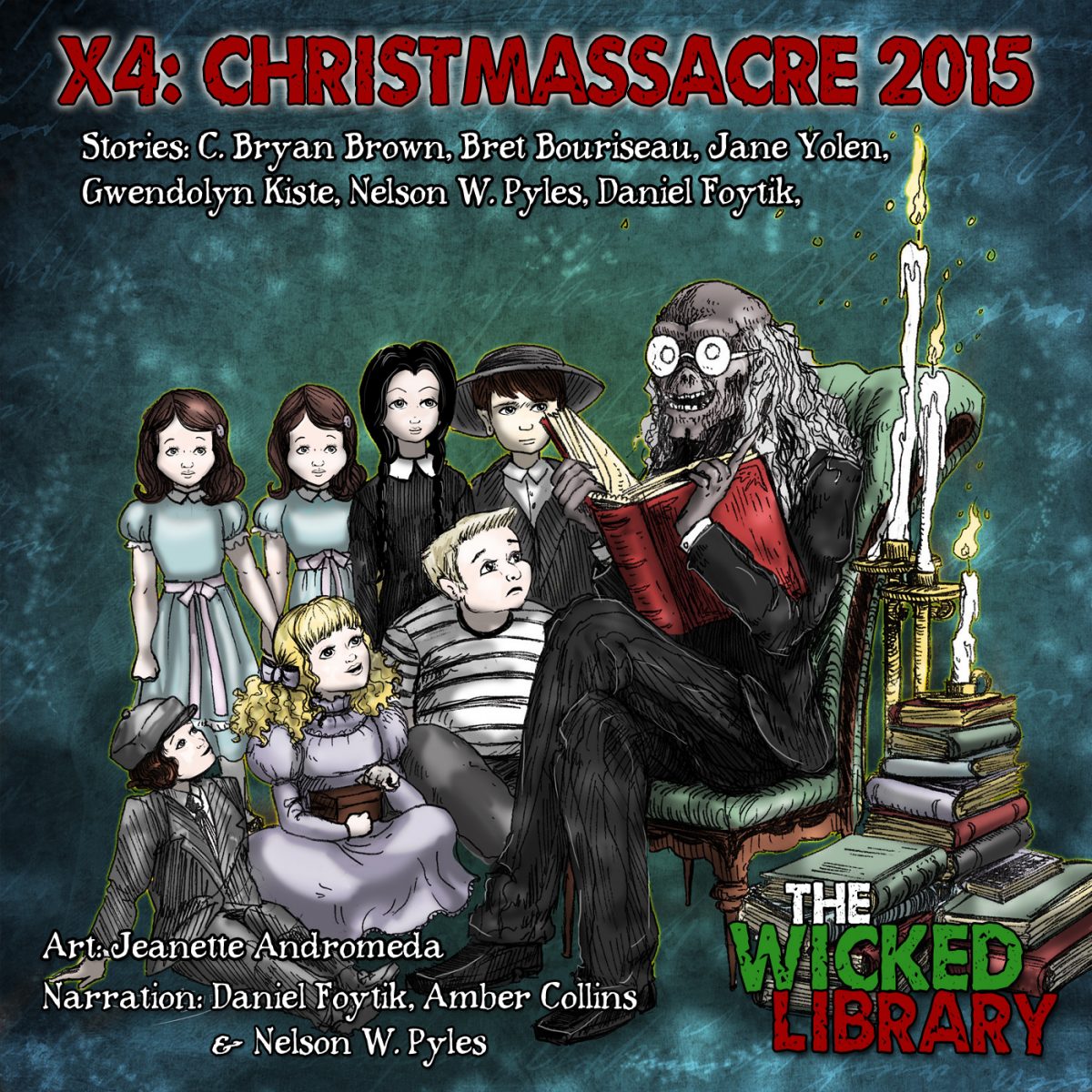 STORIES:
"Yuletide Ride" – by Daniel Foytik, read by Daniel Foytik
"Boxing Day" – by C. Bryan Brown, read by Daniel Foytik
"The Duchess of Brimstone" – by Bret Boriseau, read by Daniel Foytik
"Old Krampus" – by Jane Yolen, read by Victoria Bigglesworth-Hays
"Basement Etiquette" – by Gwendolyn Kiste, read by Daniel Foytik
"The Lonesome Death of Phineas T. Croughly" – by Nelson W. Pyles, read by Nelson W. Pyles
Gather round Kiddies, Christmassacre Storytime is about to begin! Today's Wicked Holiday episode features 6 Wicked tales!
For this episode, we gathered together a collection of Vicious Victorian Tales and even a Special Victorian Narrator.
We hope you enjoy the Horrorday Fun! Please share the link and rate the show, and Merry Christmas From Dan, Nelson, Victoria, and Your Librarian!
---
About the Authors: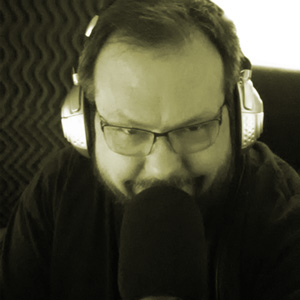 Daniel Foytik is the current host and producer four podcasts including The Wicked Library and The Lift. Daniel is a writer and storyteller who explores his love story and storytelling in all its forms through, writing, narration, audio production, and podcasting. His original podcast 9th Story Podcast features interviews and discussions on story. Daniel will be making his first foray into the world of audiobook narration in the upcoming audio editions of an anthology from Shadows at the Door, edited by Mark Nixon, and a novel, Carrot Field, by Vincent Asaro.
Daniel's production entity— 9th Story Studios — creates The Wicked Library (with Executive Producer Nelson W. Pyles), 9th Story Podcast, Listen (devoted to storytellers telling stories), and The Lift (with Executive producer Cynthia Lowman).
Website: danfoytik.com
Twitter: @dfoytik / @9thstory
Facebook: facebook.com/dfoytik
Other Projects: shadowsatthedoor.com/audio-stories | victoriaslift.com
---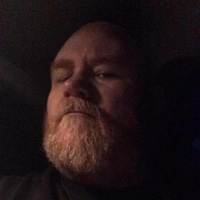 C. Bryan Brown a writer and plunger hater who enjoys the finer things in life. You know, equal rights, expensive whiskey, and sex.
He was born and raised in St. Louis, Missouri. He' s been hit in the face with a dirty plunger, run over with his own car, and lived in a haunted house. Now he lives the American Dream of debt of near poverty with his wife, kids, and grandkids somewhere in central Ohio. He writes to avoid going to jail and indulge his dark side. Stalk him at cbryanbrown.net.
Website: cbryanbrown.net
Twitter: @cbryanbrown
Facebook: facebook.com/cbryanbrown
Amazon: amazon.com/C-Bryan-Brown/e/B004DJKPM2
---

Bret Bouriseau grew up in a small Midwestern town along the Mississippi. As a boy, much of his free time was spent reading and drawing. Not caring for the structure of the public school system, he took his GED test in his junior year while still in high school. After receiving his diploma he promptly left, leaving his home for good shortly after turning 17.
Throughout the early '80's he traveled, supporting himself with various odd jobs -including airbrush artist and carnie. In 1985 he joined the U S Navy and reported aboard the USS Enterprise visiting 14 countries before ending his tour of duty in 1989. In 1992 he discovered the wonderful world of sales, a profession that combined travel and word skills. It was a natural fit.
After running a few legit businesses Bret tried his hand at publishing an underground paper called The Spectre. He sold ads and organized party bus tours to subsidize his income. It was there he began to hone his skills in earnest.
Both an artist and writer, Bret acknowledges painter and cover artist Frank Frazetta as his biggest single artistic influence. His personal style is more akin to Maxfield Parrish
An avid reader of pulp fiction, his two favorite books are Bram Stoker's Dracula and The Chronicles of Narnia by C.S. Lewis
Website: knocknafay.com/
Twitter: @knocknafay
Facebook: facebook.com/pages/The-Prince-of-Knocknafay/
---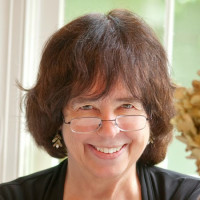 Jane Yolen is an author of children's books, fantasy, and science fiction, including Owl Moon, The Devil's Arithmetic, and How Do Dinosaurs Say Goodnight?
She is also a poet, a teacher of writing and literature, and a reviewer of children's literature. She has been called the Hans Christian Andersen of America and the Aesop of the twentieth century.
Owl Moon, Winner of the 1988 Caldecott MedalJane Yolen's books and stories have won the Caldecott Medal, two Nebula Awards, two Christopher Medals, the World Fantasy Award, three Mythopoeic Fantasy Awards, the Golden Kite Award, the Jewish Book Award, the World Fantasy Association's Lifetime Achievement Award, and the Association of Jewish Libraries Award among many others. This website presents information about her over three hundred books for children. It also contains essays, poems, answers to frequently asked questions, a brief biography, her travel schedule, and links to resources for teachers and writers. It is intended for children, teachers, writers, storytellers, and lovers of children's literature.
Website: janeyolen.com
Twitter: @janeyolen
Facebook: facebook.com/jane.yolen
---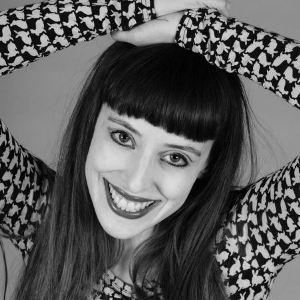 Gwendolyn Kiste is a speculative fiction writer based in Pennsylvania.
---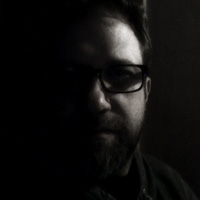 Nelson W. Pyles is the author of several short stories as well as the critically acclaimed novel DEMONS DOLLS AND MILKSHAKES. He is the creator, executive producer and former host of The Wicked Library as well as the co founder of Society 13 Podcast Network. His upcoming collection EVERYTHING HERE IS A NIGHTMARE will be published before the end of 2015. He is currently working on two novels, one a sequel to his first book.
Website: nelsonwpyles.com
Twitter: @NelsonWPyles
Facebook: facebook.com/nelson.pyles
Amazon: www.amazon.com/Nelson-W.-Pyles/e/B00846A7AA
---
ARTWORK
About the Artist: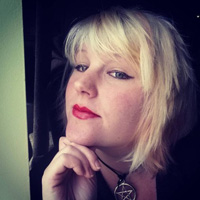 Jeanette Andromeda is an artist, blogger, youtuber, and filmmaker. When she's not talking about horror or up to her elbows in paint, she's often found wandering around in graveyards working on stories, scripts and sketches.
Website: HorrorMade.com
Twitter: @horror_made
Facebook: Facebook.com/HorrorMade
Pinterest: pinterest.com/HorrorMadeBlog
Tumblr: tumblr.com/blog/horror-made
YouTube: YouTube.com/HauntingTV
---
VOICE WORK
Dramatic readings performed by:
Daniel Foytik: www.9thstory.com
Twitter: @9thstory
Amber Collins: ambizzlezappa.deviantart.com/gallery
Twitter: @blamberino
Nelson W. Pyles (www.nelsonwpyles.com)
Twitter: @NelsonWPyles
The voice of the Librarian was performed by Nelson W. Pyles
The voices of Victoria Bigglesworth-Hayes, Dutchess, and Society 13 were performed by Amber Collins
---
 Production Music
The Wicked Library Theme
Anthony Rowsick of Novus (novus3.bandcamp.com)

The Society 13 Theme
Anthony Rowsick of Novus (novus3.bandcamp.com)
Deep Noise
Kevin MacLeod (incompetech.com)
Licensed under Creative Commons: By Attribution 3.0

Silent Night, Deck the Halls, Comfort and Joy, What Child is This, We Wish you a Merry Christmas, It Came Upon a Midnight
Clear, Here We Come A Wassailing
Public Domain: Arranged by Daniel Foytik
Merry Creepmas, Hell's Bells, All Through the House (Alternate Mix), Evil Krampus
From the Album: The Gift of Christmas Fear – Horror Music for Creepmas
Sam Haynes – Halloween Haunt Music (samhaynes1.bandcamp.com)
Used with Permission
Reflections of Long Ago, First Snow, Spirit of the Season,Redemption, Lullaby, Carol of the Bells
From the Album: Winter's Knight
Nox Arcana (noxarcana.com)
Used With Permission
The Halloween Christmas
www.freesfx.co.uk
Licensed under Creative Commons: By Attribution 3.0
---
Audio Recording
Sound Design by Daniel Foytik, 9th Story Studios: www.9thstory.com
Producer: Daniel Foytik Executive Producer: Nelson W. Pyles
Visit The Wicked Library:
On Facebook: www.facebook.com/thewickedlibrary
On Twitter: @wickedlibrary
---
This Episode of the Wicked Library was presented by our sponsor:



Horrormade.com has a terrifyingly fun collection of dark things, that that are sure to delight from horror haikus, to author and filmmaker interviews, to original art and dark fiction reviews. Whether you're looking for a little inspiration, or maybe a place to share your short stories and creepy artwork, HorrorMade.com is your delightfully dark home for horror.
---
Also visit our other sponsors:

Shadows at the Door is an ever-growing collection of haunted stories inspired by the ghastly, the ghoulish and the macabre. You can enjoy the pleasing terrors, and similar content, at www.shadowsatthedoor.com

Sanitarium Magazine showcases original horror fiction and dark verse, alongside news, reviews and interviews – now weekly as of June 1st! sanitariummagazine.com
Stigmata Studios is an indie comic studio that has been producing indie comics featuring the heroic Nonstandard Assembly and its quirky members for over ten years. We produce graphic novels, comic book magazines and FREE web comics! Our stories feature history, the occult, politics, myth, whiskey and violence with an edgy point of view. stigmatastudios.com
Rickert & Beagle Books is a new, used and rare bookstore located in Dormont, PA, specializing in Science Fiction, Fantasy, Horror and weird non-fiction. Visit us on the web at rickertandbeaglebooks.com
---
The Wicked Library is a founding member of the Society 13 Podcast Network.
"Society 13, rebuilding society one podcast at a time."
The Wicked Library is syndicated on the STRY Radio Network
"STRY Radio, Where Stories Live"